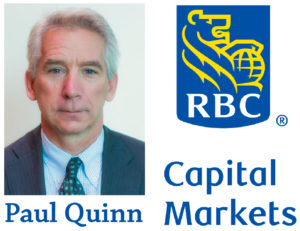 The Pulp and Paper Products Council reported World-20 market pulp stats for July.
Key takeaway – Pulp shipments were up 3.6% y/y but decreased 0.7% m/m (after adjusting for seasonality) in July. Unexpected downtime continues to impact the supply of market pulp, with the latest incidents mostly impacting the European market, including a fire in the woodyard at Mercer's Stendal mill in Germany that has reduced operations to 80% of capacity and Ence idling its Pontevedra BEK mill in Spain due to low water levels in the river that supplies the mill. Port inventories eased in China in July (-8.0% m/m) and in Europe in June (-13.9% m/m). We are starting to see downward pricing pressure in China from the country's slower economic growth. Preliminary August list prices for US NBSK were flat m/m at $1,805/tonne, while SBSK was also flat m/m at $1,775/tonne. We forecast average NBSK list prices to ease slightly in H2/22, averaging US$1,754/tonne.
Softwood pulp shipments decreased -2.1% y/y in July – Softwood shipments were mixed y/y across regions, with higher shipments to North America (+1.7%), Eastern Europe (+16.8%), Japan (+21.2%), and Other Asia/Africa (13.7%), offset by decreased shipments to Western Europe (-0.9%), Latin America (-15.0%), China (-15.2%), and Oceania (-18.8%). By grade, NBSK shipments increased by 0.8% y/y, while SBSK shipments were down 6.9% y/y, and Radiata shipments were down 3.1% y/y. The softwood operating rate was down 3 percentage points y/y to 84%, with NBSK at 81%, SBSK at 88%, and Radiata at 91%.
Hardwood pulp shipments were up +8.5% y/y in July – Hardwood shipments increased y/y in most regions, with higher shipments to Western Europe (+10.0%), Latin America (+6.2%), Japan (+16.9%), China (+12.0%), Other Asia/Africa (+8.3%), and Eastern Europe (+16.2%), partially offset by decreased shipments to North America (-3.4%) and Oceania (-25.0%). By grade, Eucalyptus shipments increased ~11% y/y, while the PPPC estimated that NBHK shipments were up 1.3% y/y. The hardwood operating rate was up 1 percentage point y/y to 81%, with BEK at 82%, NBHK at 71%, and SBHK at 57%.
Inventories: days of supply increased m/m in July – According to the PPPC, global days of softwood supply in July were up 2 days m/m at 42 days, while global days of hardwood supply increased by 3 days m/m to 43 days. Producer inventories were down 1.9% m/m in June, although producer softwood inventories increased slightly and remain above what we consider to be "balanced" levels. In China, port inventories increased in June (+3.6% m/m) before easing in July (-8.0% m/m) to the lowest level since March, although inventories remain above average levels observed through 2020 and 2021. We note that RISI has previously estimated balanced China port inventories to be ~1.3 mt, meaning that there could be roughly 600 kt of excess inventories at present. In Europe, port inventories as of June had decreased 13.9% m/m to 1.0 mt.
Paper Excellence's Prince Albert Pulp restart project aiming to begin construction next summer – The company recently shared an update on its project and outlined that it aims to start construction no later than May 2023, with operations beginning by the end of 2024. The facility had been producing NBSK when it shut down in 2006, and the company expects annual NBSK production capacity of 340,000 tonnes upon completion. According to Pulp & Paper Canada, a majority of the construction willl centre around a redesigned effluent treatment plant.
MAPA faces another delay – Arauco disclosed that the startup of its MAPA project, which was initially aimed for 2021, has been delayed to late October 2022. Management stated that although the mill is practically ready, it still faces a delay