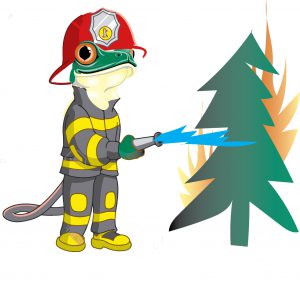 Hot and dry conditions fuel wildfires in the North and West. The headlines include:
In other news: BC's Skeena Sawmills set to re-open May 29; rise in single-family homebuilding boosts builder confidence again; US Cold War tanker turned aerial firefighter moves to National Museum of Forest Service History; European Union adopts new rules to cut deforestation worldwide.
Finally, Scott Robertson, Lennard Joe, and Paul Robitaille receive SFI President's Award.
Kelly McCloskey, Tree Frog Editor