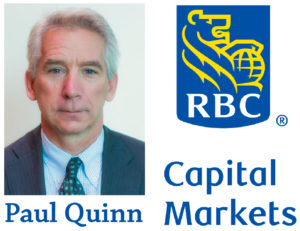 Lumber prices decreased; OSB prices flat. According to Random Lengths ("RL"), the Framing Lumber Composite decreased by $6 w/w to $380, while the OSB Composite remained unchanged w/w at $288. For next week, RBC Elements™ forecasts that the RL Framing Lumber Composite will increase $4 w/w to $384, and the RL OSB Composite will increase $2 w/w to $290.
Rayonier Advanced Materials announced a natural gas supply disruption at its Jesup facility. On December 27, the company announced that its Jesup, Georgia facility was impacted by a force majeure event declared on December 24 by the company's natural gas provider, Southern Natural Gas Company, following an unscheduled outage at the Elba Express Pipeline's Hartwell Compressor Station. Southern Natural Gas Company asserted that during the force majeure event the Jesup facility would be subject to a financial penalty for each MMBtu of natural gas consumed in excess of a contractually allocated amount. Rayonier Advanced expected as of its December 27 press release that the event would reduce EBITDA by approximately $775k to $900K per day, and suggested that the force majeure event "may cause" full-year EBITDA to be below its previous guidance of exceeding $175MM for 2022, while it reiterated that it expected to meet its net debt guidance of $725MM or better. In a subsequent December 29 press release, the company noted the force majeure event was canceled by its natural gas provider, and it estimated an EBITDA impact of $4MM throughout the period.
Resolute Forest Products and Paper Excellence Group merger receives Canadian regulatory approval. On December 28, Paper Excellence and Resolute jointly announced that the Canadian Commissioner of Competition entered into a consent agreement regarding their pending merger. Upon finalization, Paper Excellence, through its whole-owned subsidiary Domtar Corporation, will acquire all outstanding common shares of Resolute for $20.50 per share and one contingent value right tied to the potential duty deposit refunds up to $500MM (please click here for more information). Resolute expects the transaction to close in the first half of 2023, subject to the satisfaction of the other pending conditions to the closing of the merger.
Canada bans single-use plastics. On December 20, Canada implemented its ban on the manufacturing and importing of single-use plastics. The ban will include checkout bags and food-service take-out packaging which are made from or include plastics. For shopping bags, a Statistics Canada survey reports that between 2019 and 2021, the number of Canadians who more regularly remembered to bring reusable bags on shopping trips went up. According to a Government of Canada website, in December 2023, the prohibition on the sale of the aforementioned plastic items will come into force (i.e., in addition to the recently implemented ban on manufacturing and importing). The website also notes that the manufacturing and importing of six-pack plastic rings for drink containers will be banned in June 2023 and sale of these items will be prohibited in June 2024.
SCA's Östrand mill halts production following recovery boiler leak. On December 23, RISI learned that SCA's 900k tonnes/yr NBSK pulp mill in Sweden was down after a leak was discovered in the facility's recovery boiler. According to RISI, pulp production at the plant was likely to remain idle for approximately 10 to 15 days while the company carries out repair work.
Nordic Kraft hikes NBSK list prices. According to RISI, the Quebec-based company informed domestic customers that its NBSK list price will increase $50/tonne effective January 1. Nordic Kraft cited increased costs, including for energy, chemicals, transportation and fiber in justifying the price increase.