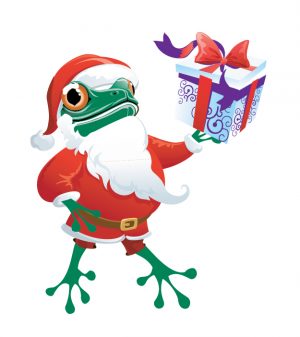 It's beginning to look a lot like Christmas — philanthropic deeds by Canfor (College of New Caledonia); Mosaic Forest Management (Kw'umut Lelum Foundation) and JD Irving (New Brunswick). In Business news: Mondi joins the forest products exodus from Russia; Trifecta acquires the International Mass Timber Conference; Crown Paper appoints Will Lindsay CEO; and the Canadian Wood Council renews Rick Jeffery's CEO contract.
In Forestry/Climate news: developing countries walk out of COP15; BC Elders call for end to old-growth logging; Bill Dumont on North Cowichan's forestry debate; Alberta notches win against the mountain pine beetle; Whitebark Pine now officially listed as threatened; USDA research on the benefits and threats to wilderness; and loggers opine on their cost and access challenges.
Finally, an audacious plan to build forests on… planet Mars.
Kelly McCloskey, Tree Frog Editor