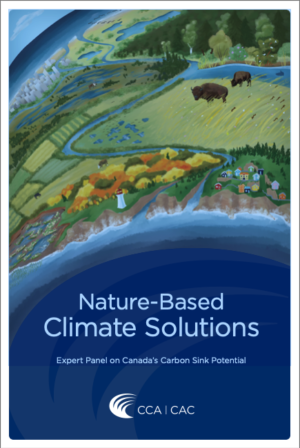 Trees both give and take when it comes to carbon dioxide. If forest management is to become one of the tools of nature-based climate solutions, the trick will be to ensure they continue to take more than they give. That doesn't necessarily mean halting all logging in Canada, according to a new report by the Canadian Council of Academies, Nature-Based Climate Solutions. However, it does suggest changes in the way forests are managed. …The report recommends:
For working forests… the elimination or reduction of slash burning.
The use of harvest waste for bioenergy, though it argues against the harvesting of whole live trees in boreal forests.
Allowing trees to grow longer and larger before being cut, and harvesting trees as crops with replanting and commercial thinning.
Prescribed burning as a way of reducing risks of wildfires.
Increasing stewardship by First Nations, and the sale of carbon credits.
Additional coverage by Nelson Bennett in Business in Vancouver: Nature based solutions play 'modest' role in climate mitigation