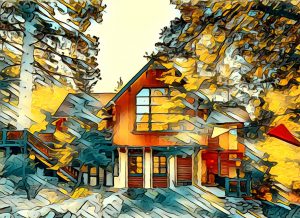 Home sales will fall to their lowest level since 2011, with a slow recovery in the second half of the year. Redfin expects about 4.3 million home sales next year.
Mortgage rates will decline, ending the year below 6%. Redfin expects 30-year fixed mortgage rates to gradually decline to around 5.8% by the end of the year.
Median U.S. home-sale price to drop by roughly 4%.
Midwest and Northeast will hold up best as overall market cools.
Rents will fall, and many Gen Zers and young Millennials will continue renting indefinitely.
Builders will continue to pull back on constructing new homes next year, with year-over-year declines of roughly 25% in building permits and housing starts continuing into 2023.
Gen Zers will seek jobs and apartments in relatively affordable mid-tier cities.