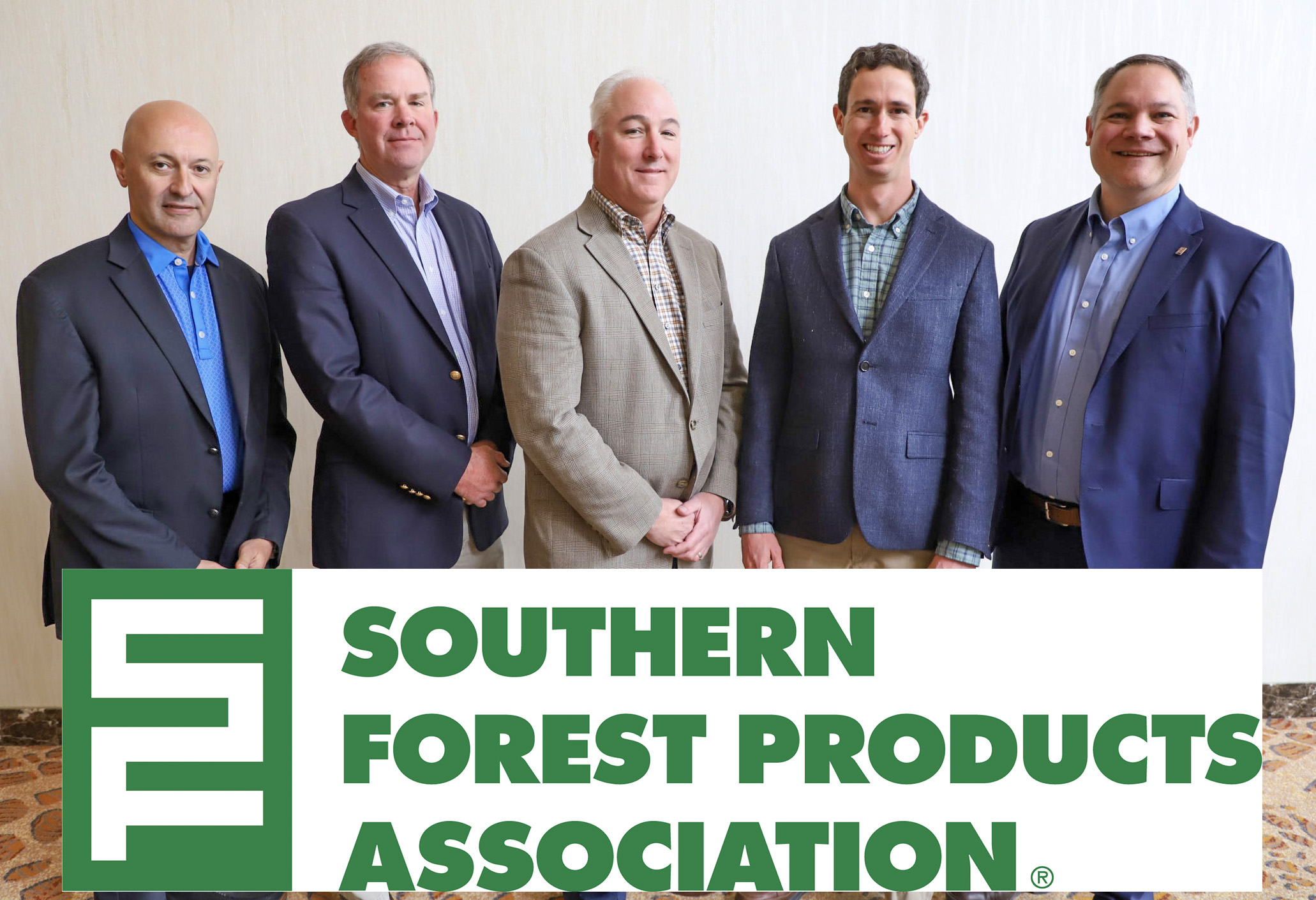 METAIRIE, LA – The Southern Forest Products Association elected its new officers during the board of directors session at the association's annual meeting October 21, 2022, in Nashville. The 2022-23 SFPA officers are:
Chairman of the Board: Mark Richardson, The Westervelt Co.
Vice Chairman of the Board: Rich Mills, Hood Industries, Inc.
Treasurer: Pino Pucci, LaSalle Lumber Co.
Immediate Past Chair: Will Lampe, Lampe & Malphrus Lumber Co.
SFPA, on behalf of our members, board, and staff, also offers a big thanks to outgoing board officer and immediate past chair Craig Forbes of Weyerhaeuser who has given many hours and resources to the associations and its members. Photo shows: From left: Pino Pucci, treasurer; Mark Richardson, chairman; Rich Mills, vice chairman; Will Lampe, immediate past chairman; and Eric Gee, SFPA executive director. [END]