About Us
The Tree Frog Forestry News is a 'human' generated service. Meet our editors.
We're not a computer algorithm or a simple word-matching program—the Tree Frog editors are forestry professionals with years of experience in the sector. We open and read every story to decide what to carry for our readers. We make every effort to remain unbiased in our selection. We post articles that we believe are of value to those working in and associated with the forest sector.
Our service is supported through the support of our sponsors—companies and organizations who see the value in what we are doing—allowing us to provide free subscriptions to the widest range of readers.
Meet our editors:
---
Kelly McCloskey

Kelly McCloskey, RPF, is the President of Wood N Frog Communications Ltd. where he consults on and manages forest industry initiatives. An experienced, results-oriented leader, Kelly has led dozens of forest industry branding and strategic marketing efforts.
Major US and Canada initiatives Kelly created and/or led include US WoodWorks, a program to increase wood use in non-res construction; the Wood Promotion Network, the "got-wood" branding campaign for the forest industry; the Green Building Initiative (GBI), the alternative to LEED's "FSC only" approach to forest certification; and the Canadian Forest Industry Coalition on the 2010 Olympics.
Other positions held include President of the Canadian Wood Council, Chief Forester of Ainsworth Lumber and Management Consultant for PriceWaterhouse.
Kelly holds a BSF and an MBA from UBC. In 2010 he was awarded the Distinguished Professional Forester Award by the Association of BC Forest Professionals.
See Kelly's LinkedIn profile for more details
---
Sandy McKellar

Sandy McKellar launched Tree Frog Creative Communications (now part of Wood N Frog Communications Ltd.) in 2007 alongside the Tree Frog Forestry News. Sandy has worked in forest industry recruitment and communications for over 20 years, with extensive background in recruitment planning, message development and delivery, corporate identity packages, photography, graphic design, layout and publishing (digital and print), and writing.
Previous positions included developing and executing communications and recruitment activities for the UBC Faculty of Forestry, the national Wood Manufacturing Council and the BC Truck Loggers Association.
Sandy received her forestry degree from UBC, and was bestowed honourary membership into the Association of BC Forest Professionals in 2007. Sandy has logged thousands of hours of volunteer work over her career with numerous non-profits in the forest community.
See Sandy's LinkedIn profile for more details
---
Heidi Walsh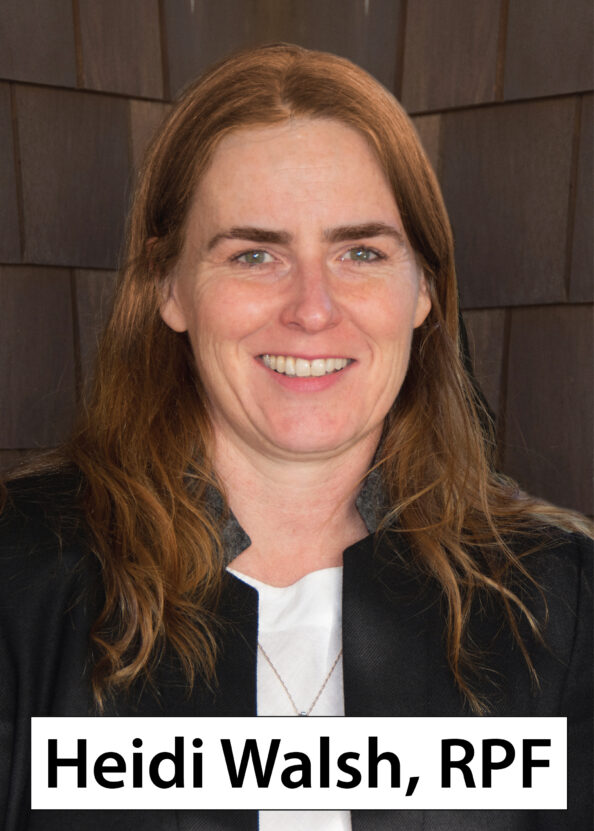 Heidi Walsh, RPF, brings unique skills & experience to The Tree Frog News, combining a BSF from UBC and with over 20 years experience in the forest industry including project management, business analysis, operational and corporate policy development, certification and client relations. Her strengths lie in analysis and delivery of practical solutions to issues facing clients in a fast-changing world.
Heidi is Co-owner of D.R. systems inc., where she is responsible for standardizing operations, including implementation of an ISO 9001 Quality Management System. She has also worked in the software industry, being responsible for development, client relations and implementation of a log inventory software program. Previously, Heidi spent 3 years implementing and maintaining an ISO 14001 Environmental Management system for a forest company on the BC coast.