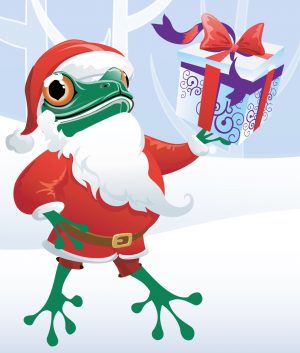 At COP15, 190 countries adopted a biodiversity agreement, pledged to protect 30% of their land and oceans by 2030. In related news: Canada's medical association endorses nature prescriptions; ENGOs pan a US Forest Service land swap deal; and South Carolina inks a stewardship pact. Meanwhile, how urban society conflicts with rural forest use; and your chance to input into North Cowichan, BC forest reserve debate.
In Business news: Drax contributes to Louisiana's economy; Anthony Timberlands Center receives donation; and Western Forest Products supports the Salvation Army. In other news: how climate smart forest products can help tackle climate change; and the Softwood Lumber Board sees momentum for mass timber, as do Australian and Danish developers.
Finally, real trees are better than fake ones. 'Says' Tree Canada & 'Sings' Ryan Reynolds.
Kelly McCloskey, Tree Frog Editor