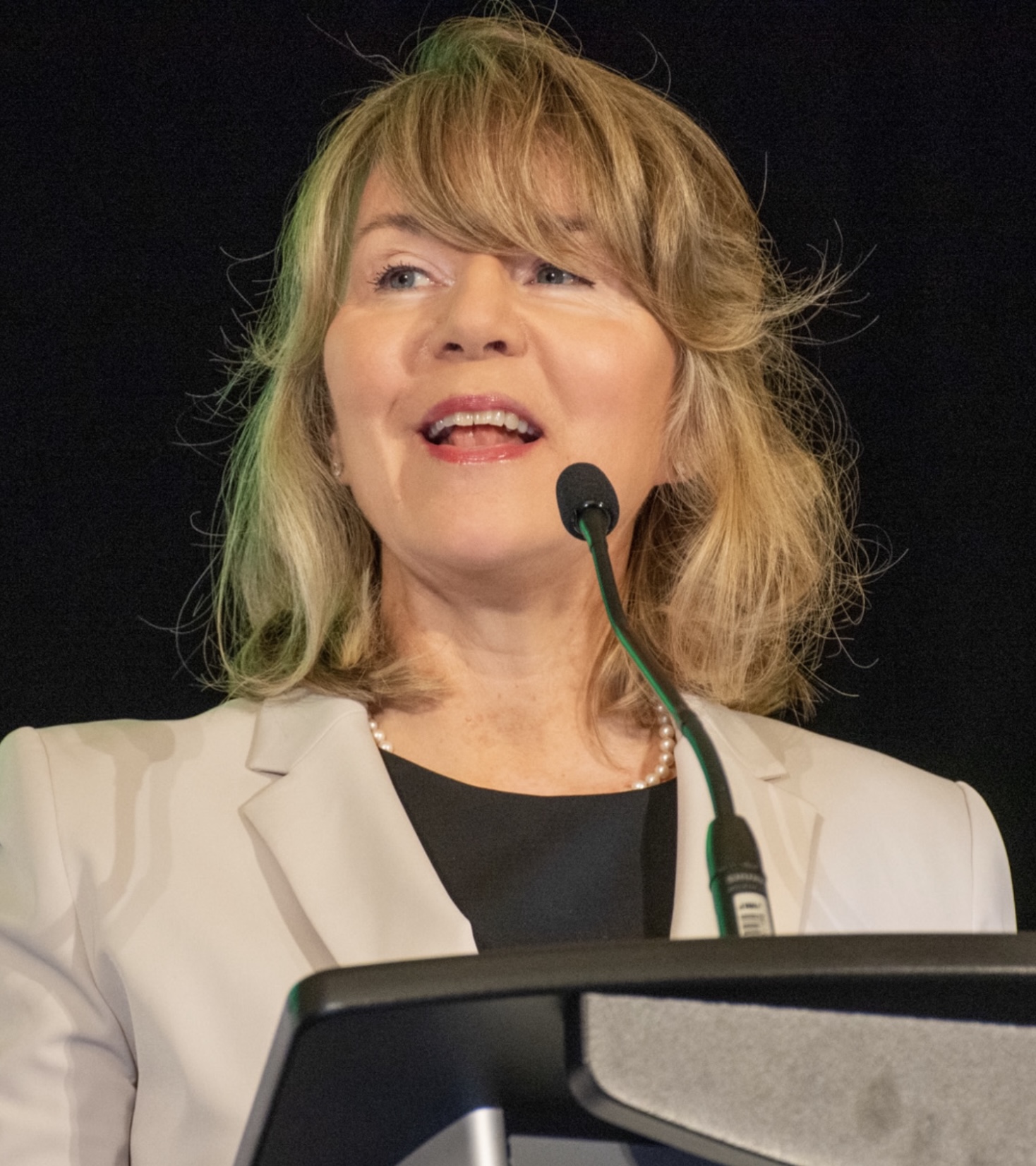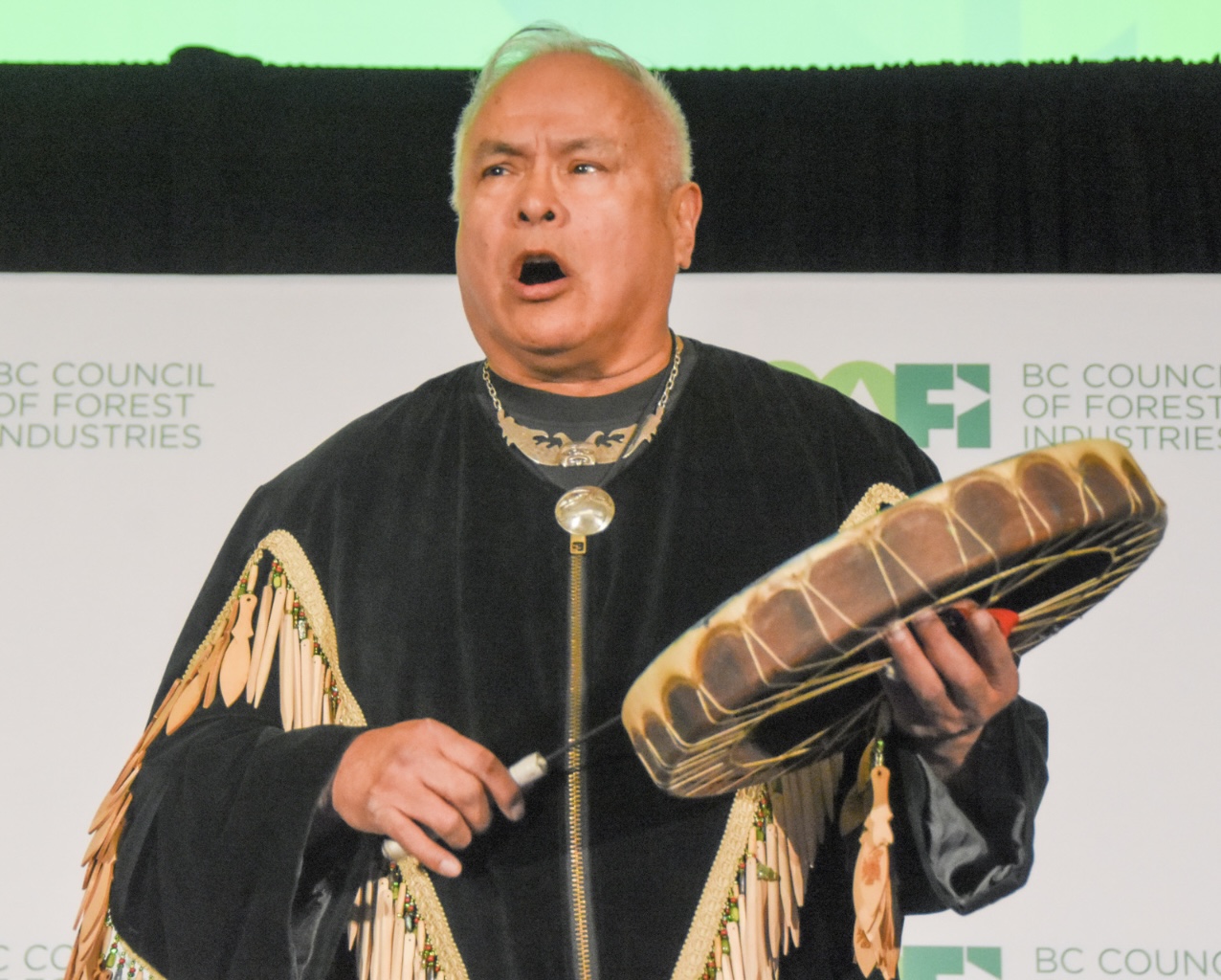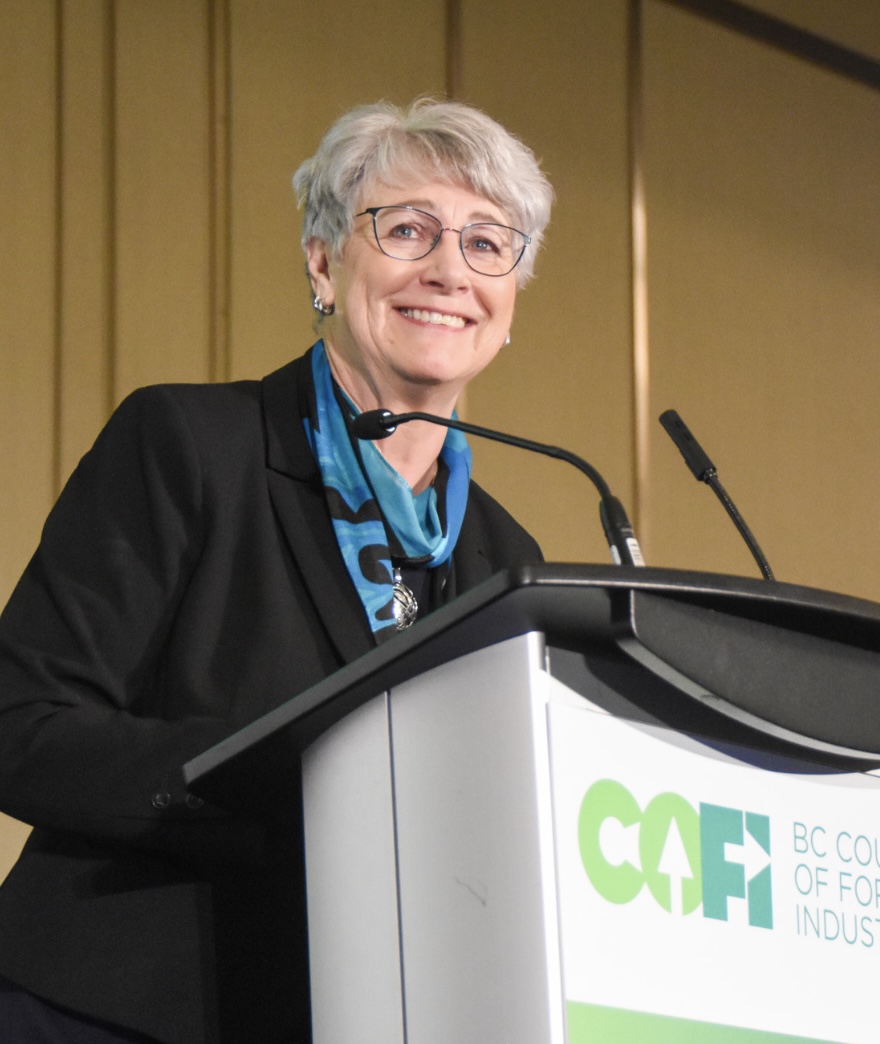 It has been so great to be back in person at the COFI Convention and we have had a fantastic couple of days with tons of food for thought.
After a wonderful warm welcome from Elder Dennis Joseph, Minister Conroy opened our program and reiterated the hopes the Province has for the future of forestry here – one that is sustainable, inclusive and committed to reconciliation. She underscored the importance of working together because in her words, "no one knows better how this industry works than the folks in this room" and I'm sure we will all want to take her up on this invitation as we chart our path forward.
We were SO pleased to have Tracy Robinson here in here first public address. The new leader of CN, she described the railroad as 'the spine of steel that connects the North American economy' and that spine is under pressure. She acknowledged that in her words, the "business relationship with CN has been strained as they have been a less than dependable transportation partner." But she is determined to make CN the best railroad in North America for customers through a cooperative and coordinated approach to change and called on us all to engage in regular planning sessions with her team so they can better understand our business needs, and future plans, and improve their ability to serve.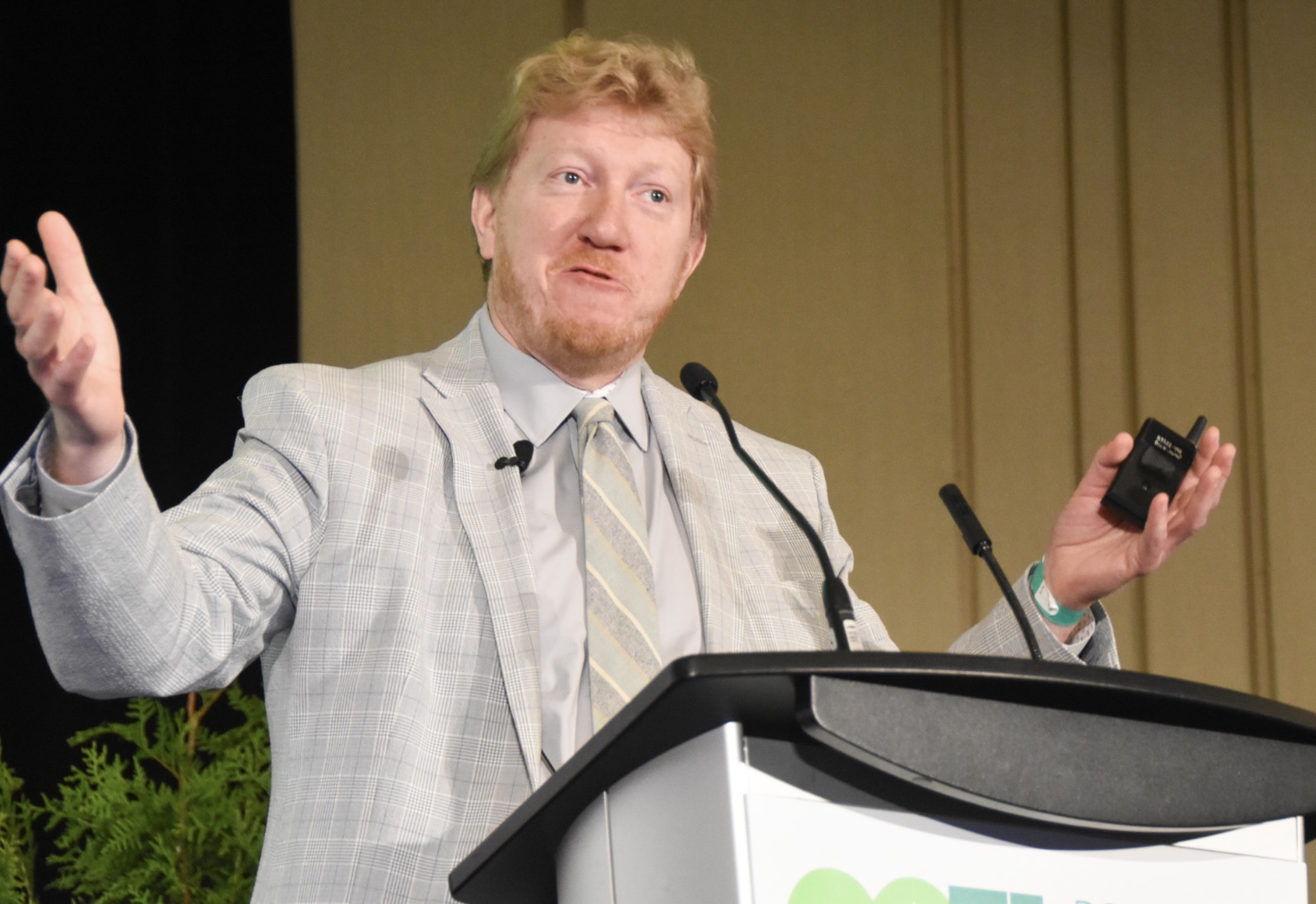 Robert Johnston, from Eurasia Group put our business in the global context. He noted the challenge that the Russia/Ukraine conflict presents particularly with respect to energy transition and believes there will be natural tension as energy supply is strained creating a "trilemma" between climate, affordability and energy security. While he believes we may have a pause on decarbonization to deal with strained supply, he still feels we will push forward on this front and this represents significant opportunity for the forest sector forest sector in bioenergy, carbon capture, mass timber and the like, and he noted that there is a lot of money looking for good projects with nearly 5 trillion to be spent to getting to net zero by 2050.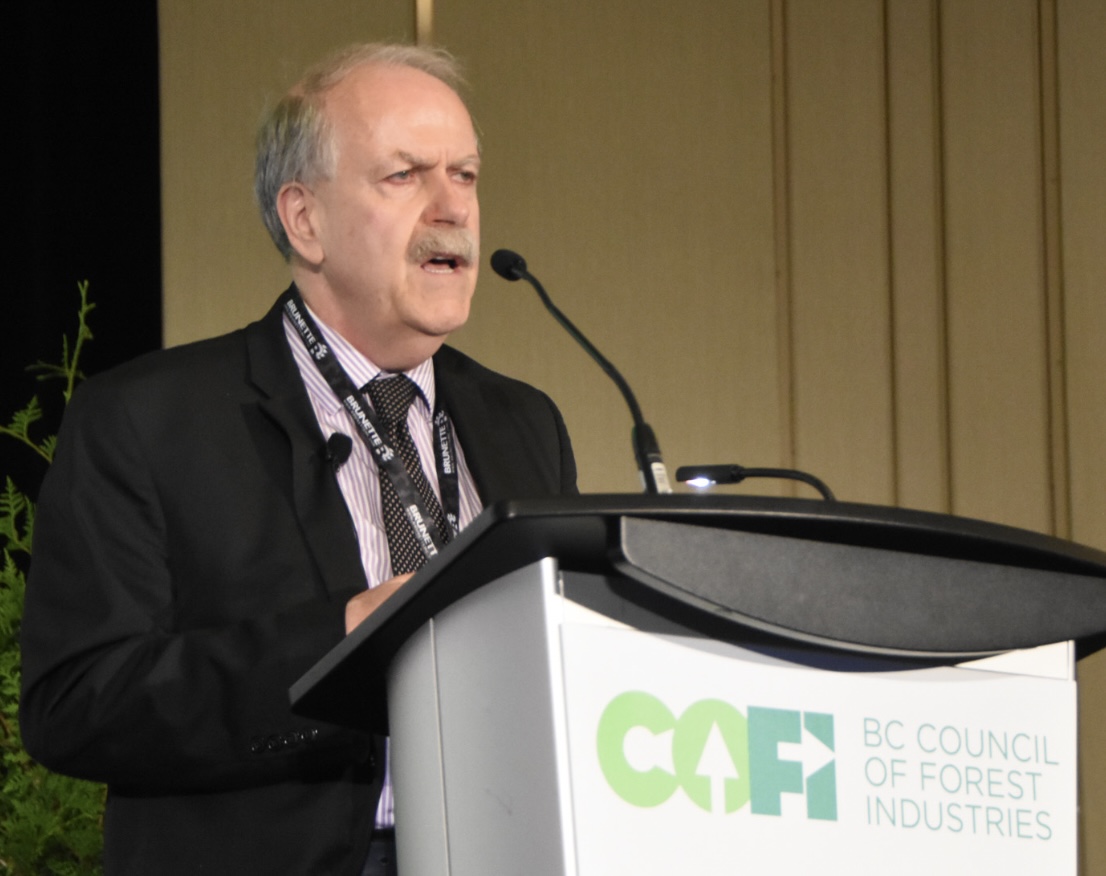 A perennial fan favorite Jock Finlayson did not disappoint. He shared an overview of the state of our economy, both national and provincial, noting that while we have the fastest growing population in the G7 and have seen a meaningful expansion of the working age population, there should be a "three alarm" fire bell ringing in Ottawa because the investment level per worker in the Natural Resources sector, the sector that "pay the bills", is less than half of our neighbor to the South. He described Canada as a "slow moving country in a fast-changing world", insisting that we need to address our complicated business environment that is discouraging investment in both Canada and BC. On his "to do list": re-orient policy development to strengthen the economic base, particularly for the natural resources sector; address the hosting conditions that help companies scale; modernize and streamline regulations; and leverage BC's low carbon advantage by ensuring our citizens understand the vital role that Canada's forestry sector plays.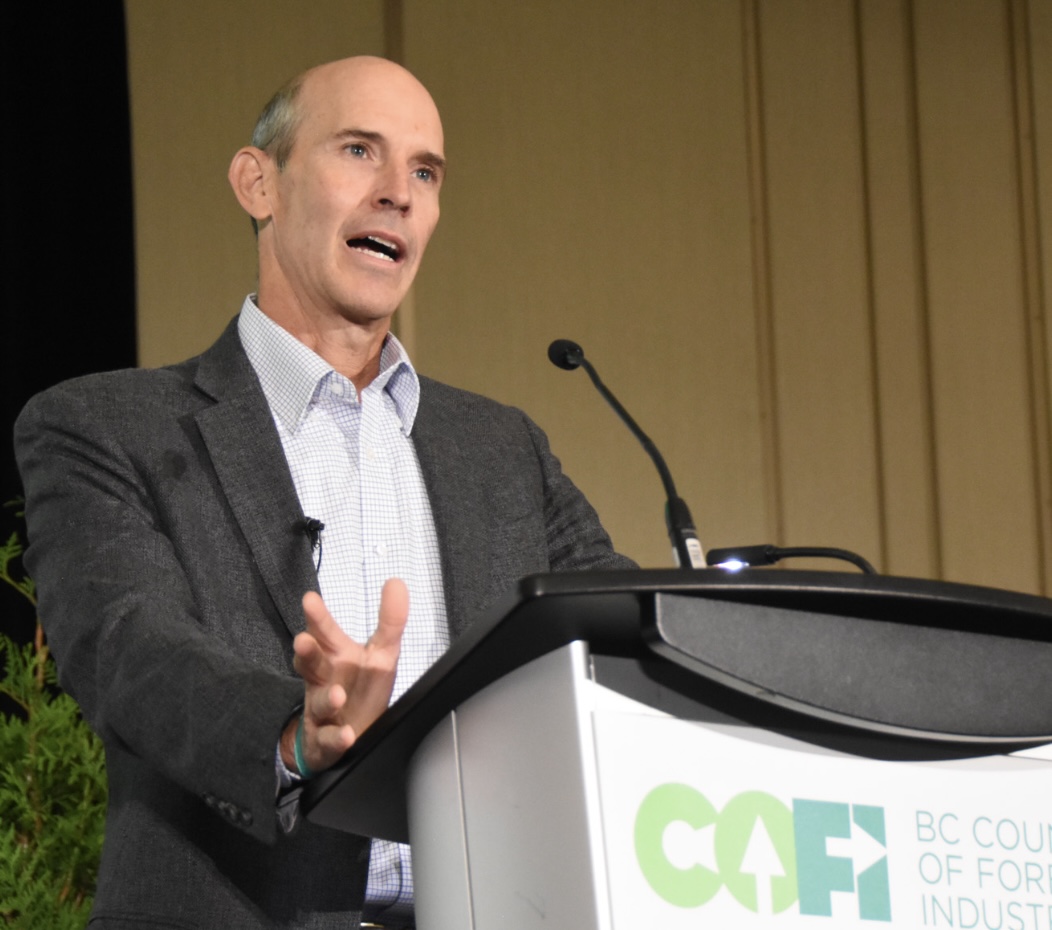 Paul Jannke gave us his predictions for the market for our lumber, including the impacts from the Russian conflict given that over 10% of global lumber supply is produced there. In short, he expects China to absorb some of the Russian supply, buying opportunistically at lower cost. While he thinks Europe will hold more of their product to serve domestic markets given Russian sanctions, he believes they will want to keep some supply coming to North America given strong prices. Still, he believes is still room for us to step up to help fill the supply gap.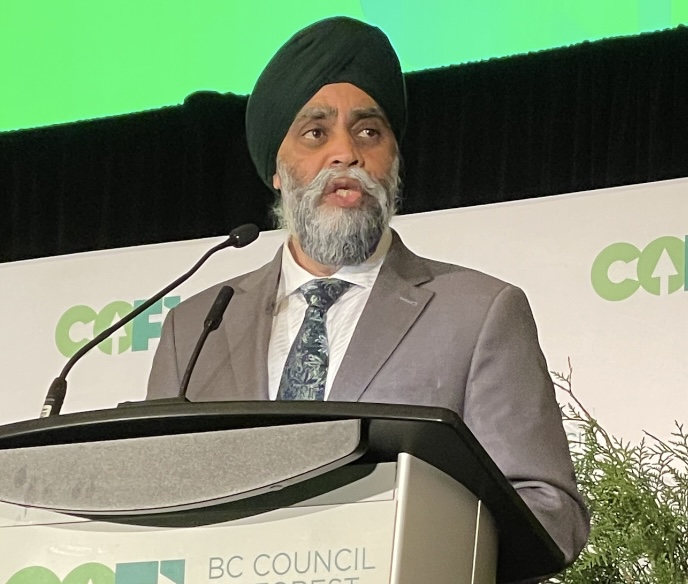 Minister Harjit Sajjan, Minister of International Development and Minister Responsible for the Pacific Economic Development Agency of Canada kicked off our Thursday luncheon program. He brought greetings from the Federal Government and underscored the importance of the forest sector to families across our country, including his own.
Following lunch, Dr. Wenren Jiang provided us with his well researched perspectives on China – the turbulent times they are facing, the impact of the "3M crisis" and the lessons they are taking from Russia's invasion of Ukraine and their aspirations as they relate to Taiwan.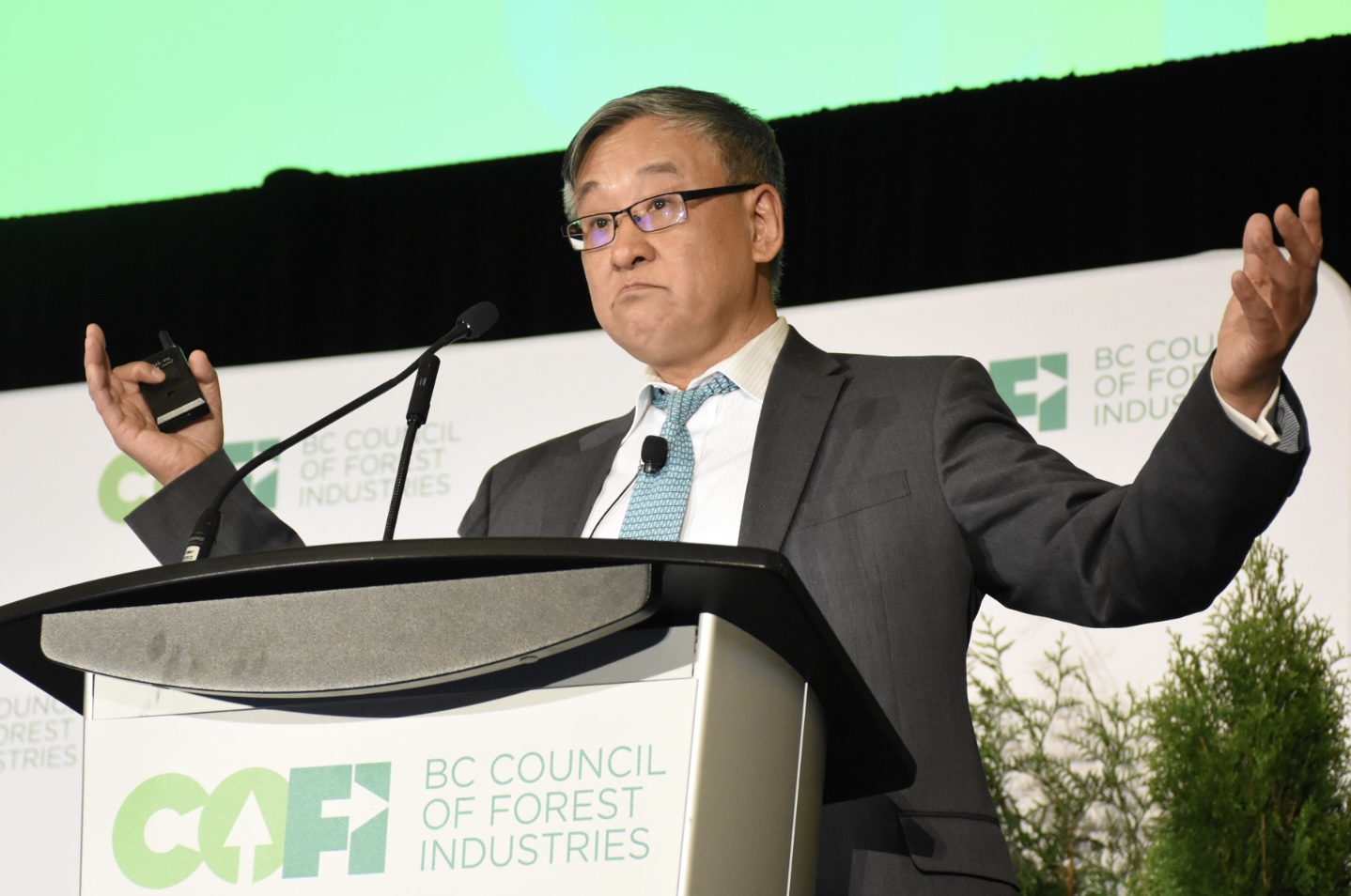 He cautioned that we need to be mindful that as China is a manufacturing powerhouse, producing more than the G7 countries combined, the stakes would be much higher if an action on their part provoked similar sanctions to those being imposed on Russia and laid out 4 scenarios of how we might respond – with the best case being a case where we have most power, to find a way to peacefully co-exist.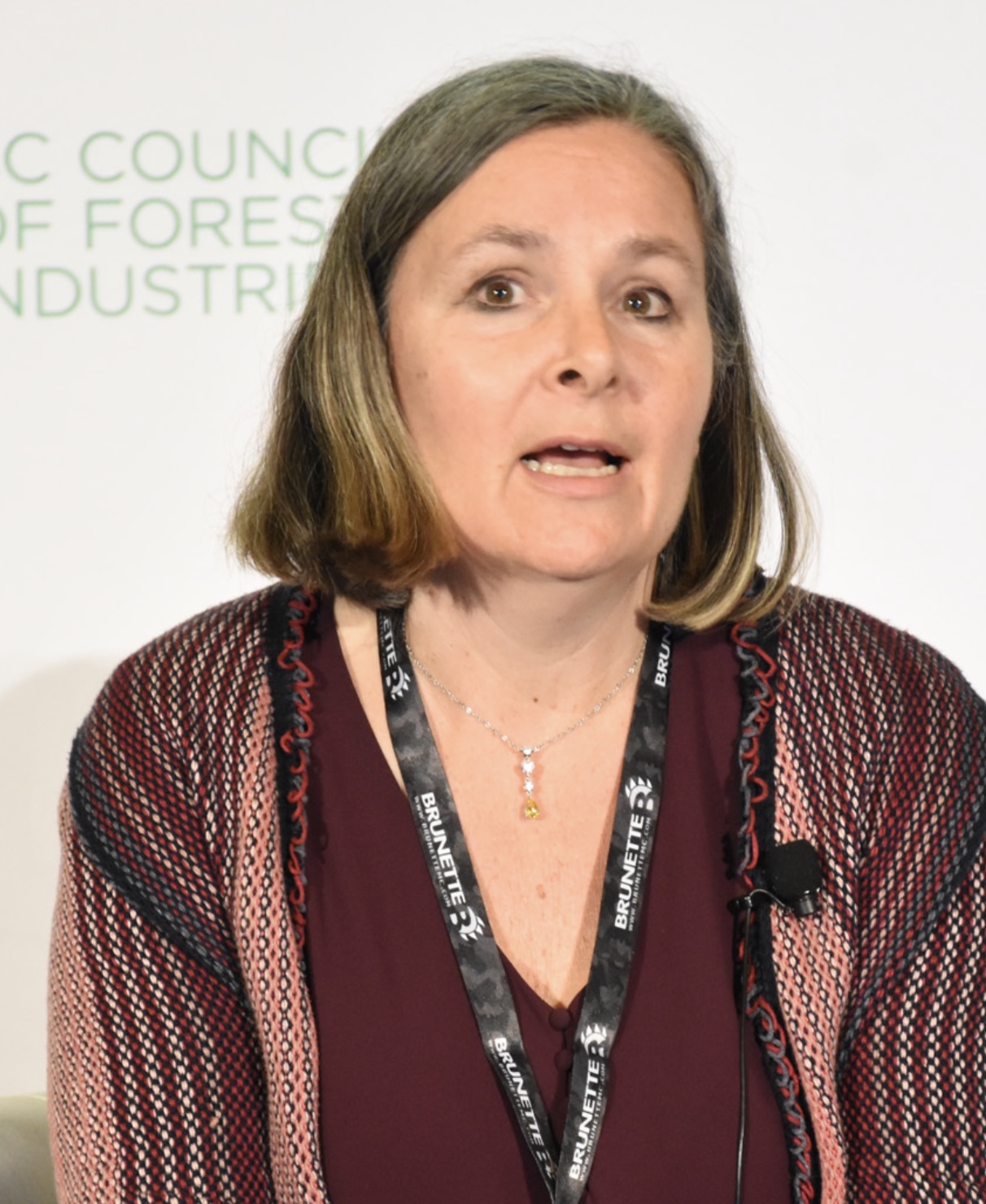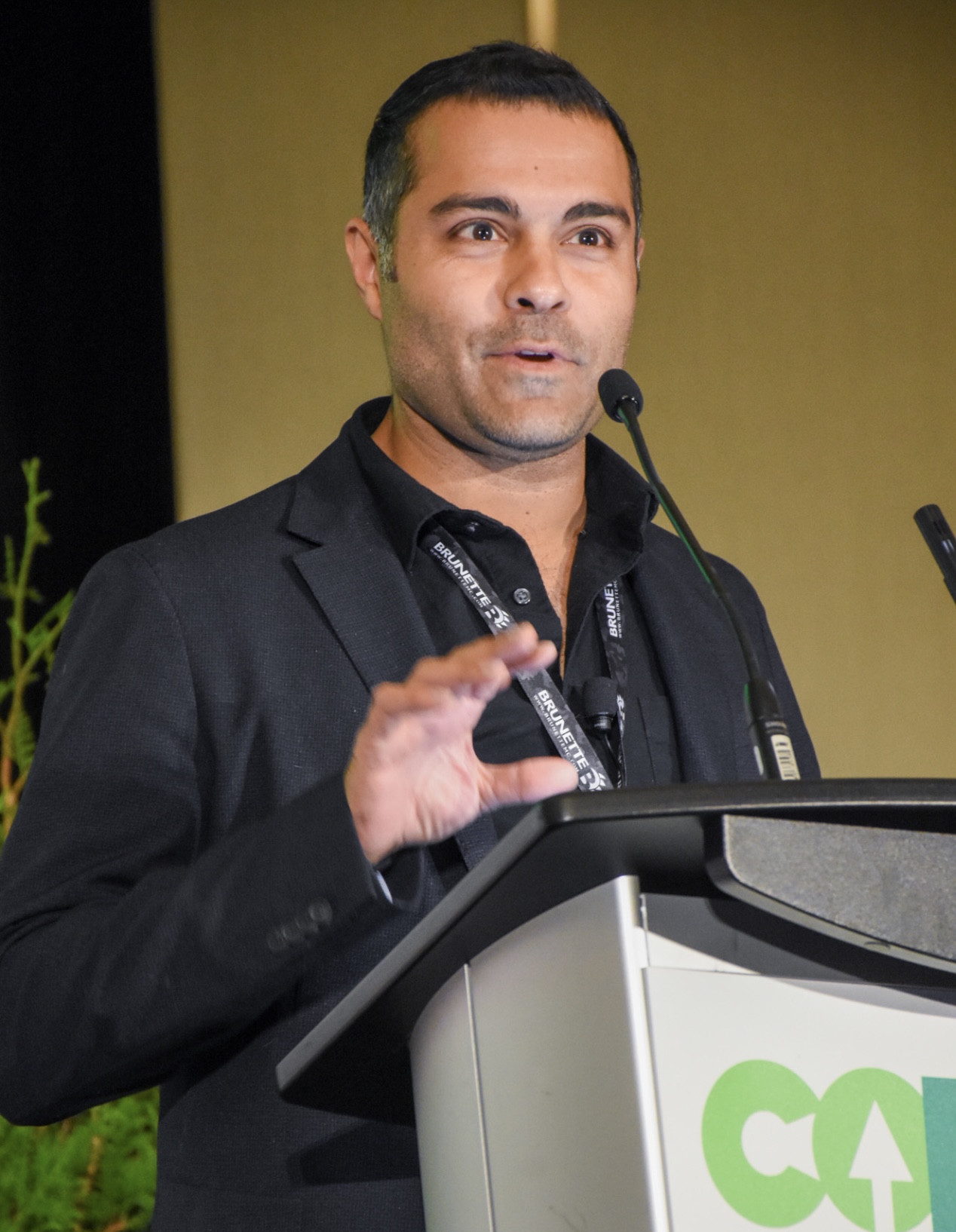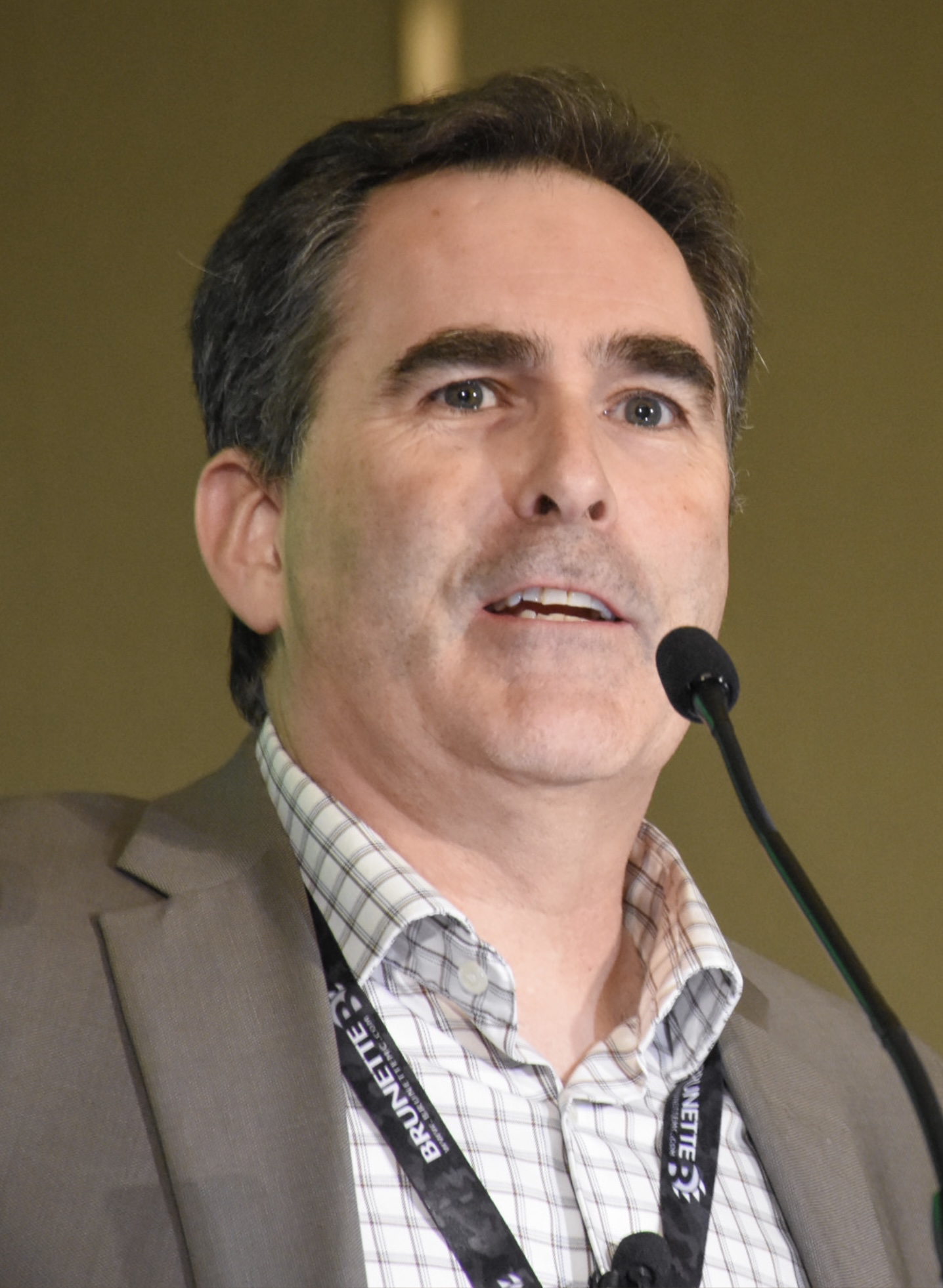 Our terrific net Zero to Zero Waste Panel, discussed the important role of products made from forest fibre that are a better choice for the planet – from the mass timber buildings that Rocky Sethi is advancing at Adera to the innovative food packaging that Graeme Kissack and the folks at Paper Excellence are producing enabling substitution away from harmful micro plastics that are turning up in our oceans, our landfills and even in human lungs. They talked about the opportunities ahead as the world is looking for climate friendly solutions, but as Kathy Abusow from SFI reminded us, increasing the investment in forest literacy – with policy makers, decision makers and the public—is mission critical if we are going to be able to fully unlock these opportunities.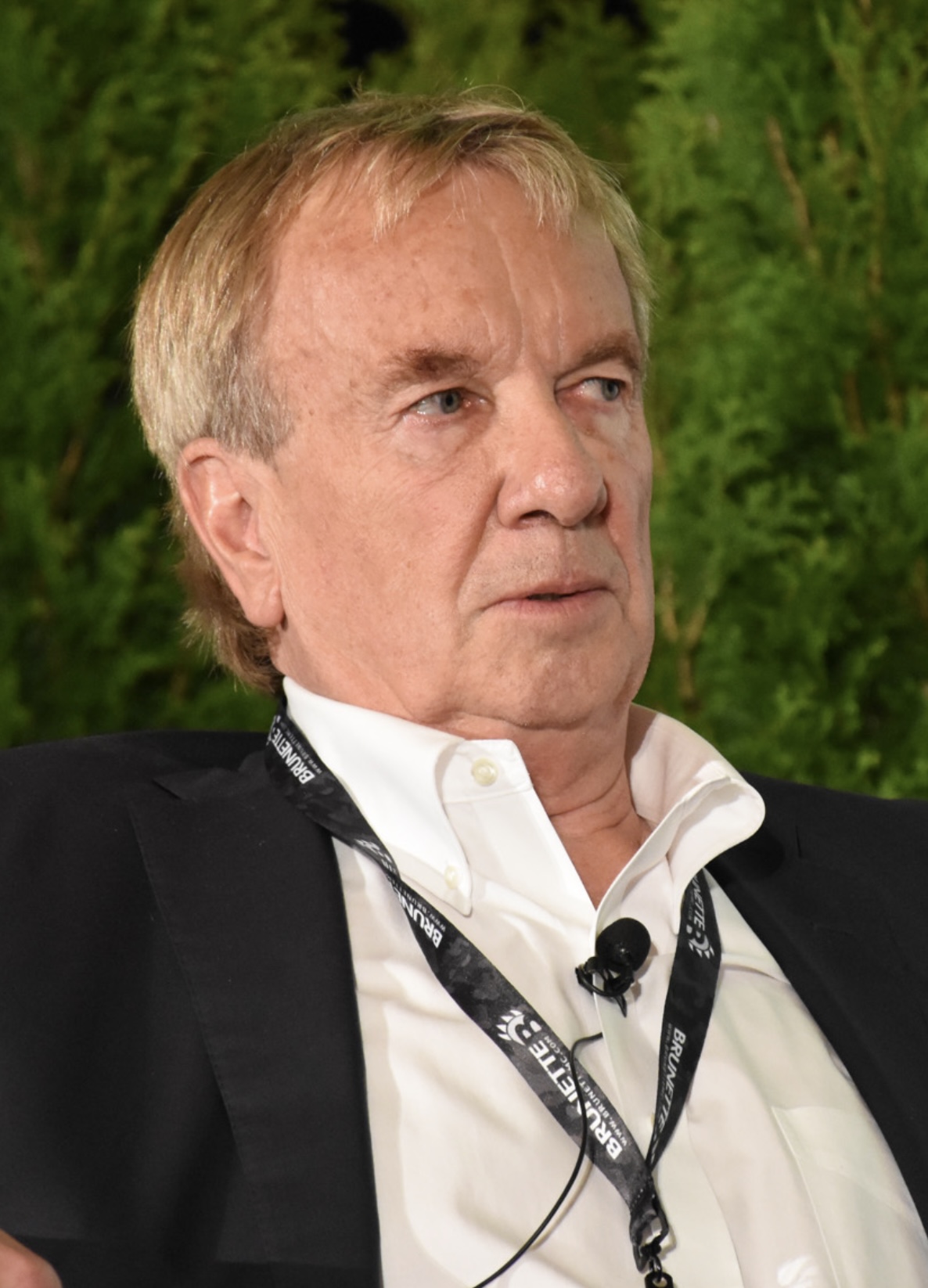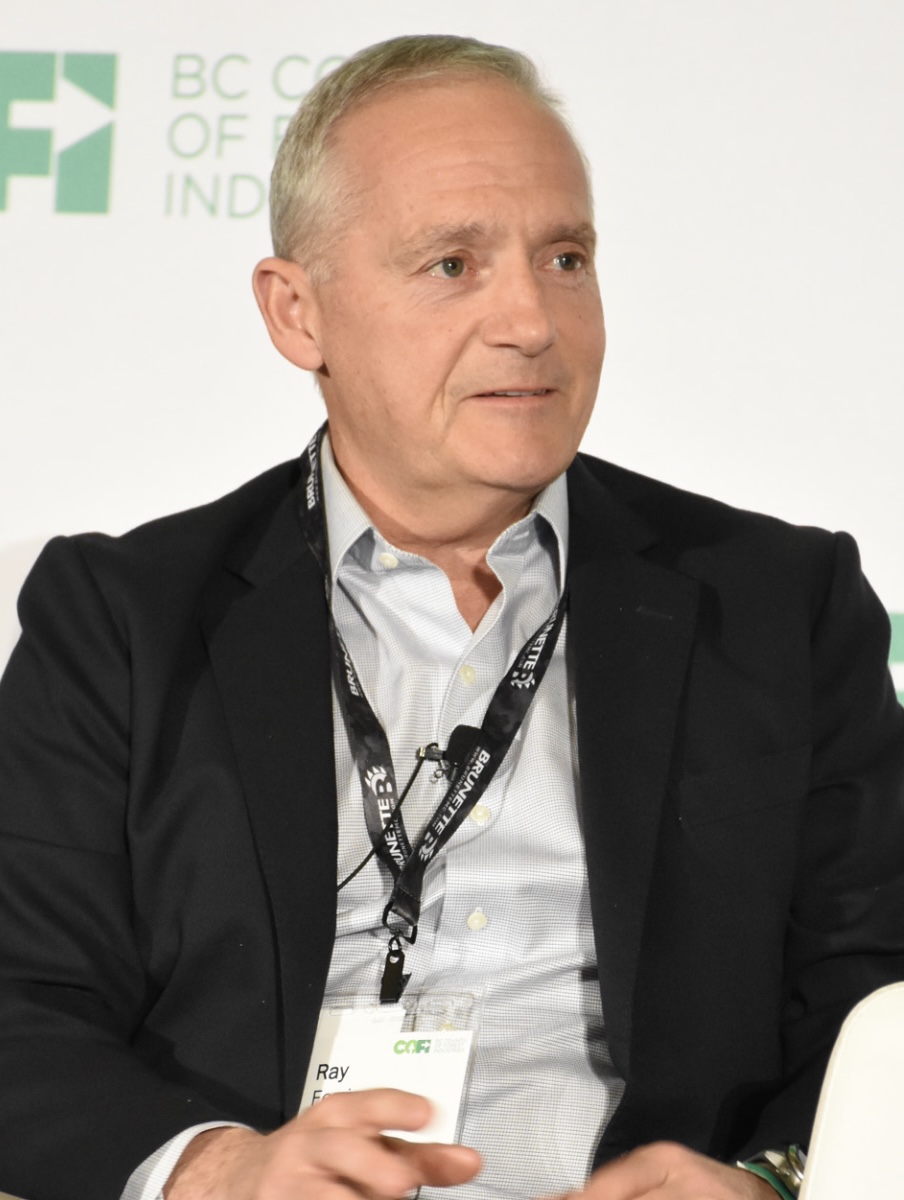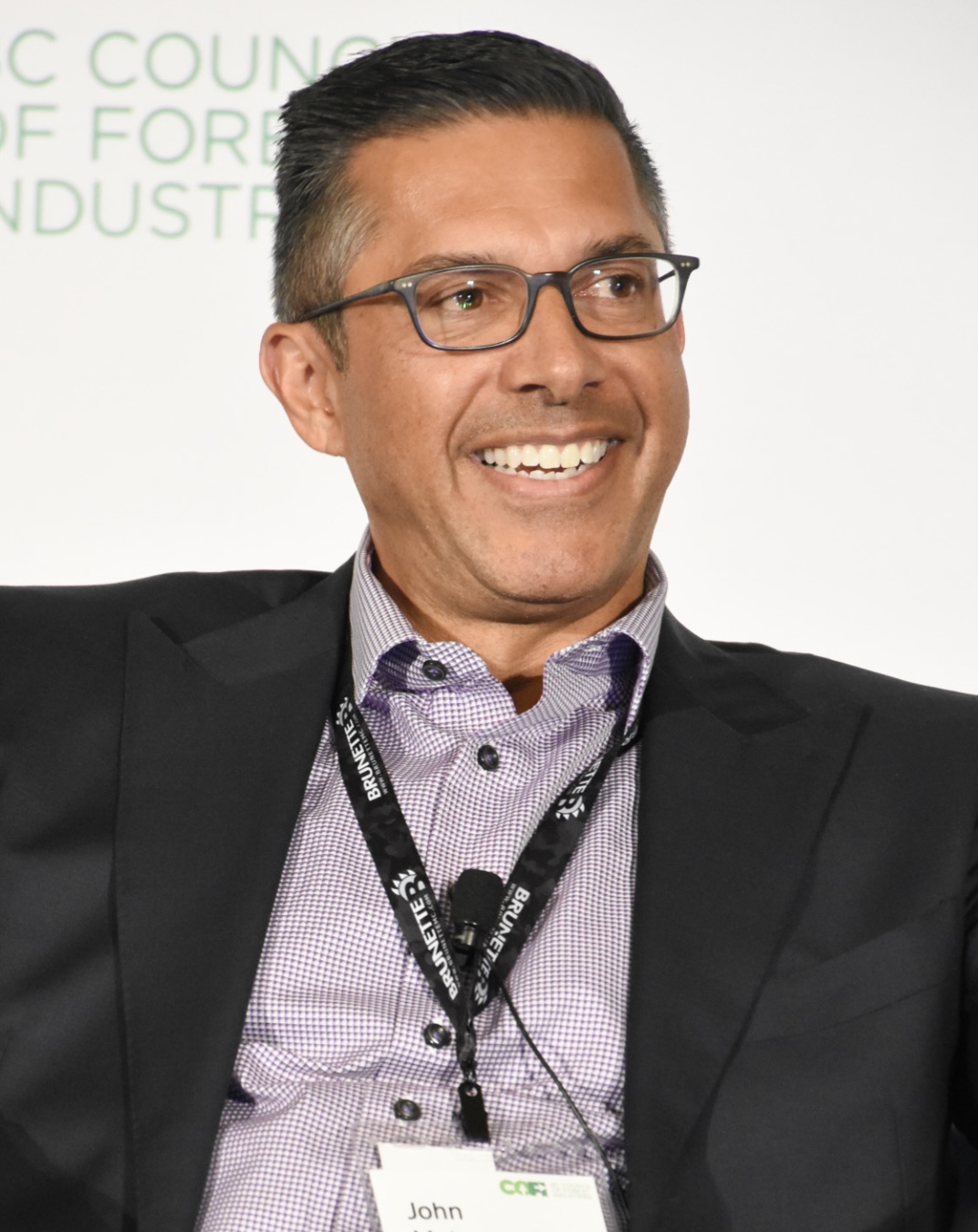 It was great to welcome back our CEO panel who covered the waterfront of topics. Don Kayne provided a demand outlook that he expects to be strong particularly given of our R&R business which is now 40% of the pie and 72% of new homes are now single-family builds, using 3 times more of our product per unit. But while demand remains strong, the challenges of getting our product to market are significant and Ray Ferris sees this as "not seasonal but structural", a problem that must be addressed on an urgent basis if we are going to succeed as an export economy. And, as we look to the future, to building and enhancing our partnerships with First Nations, John Mohammed reminded us all that by building relationships we build trust and with respect, flexibility, transparency and good communication, all things are possible. Finally, all three CEOs echoed the desire to continue to invest but stressed the key to securing investments and unlocking opportunities is predictable access to fibre at a cost that allows us to compete in the globe.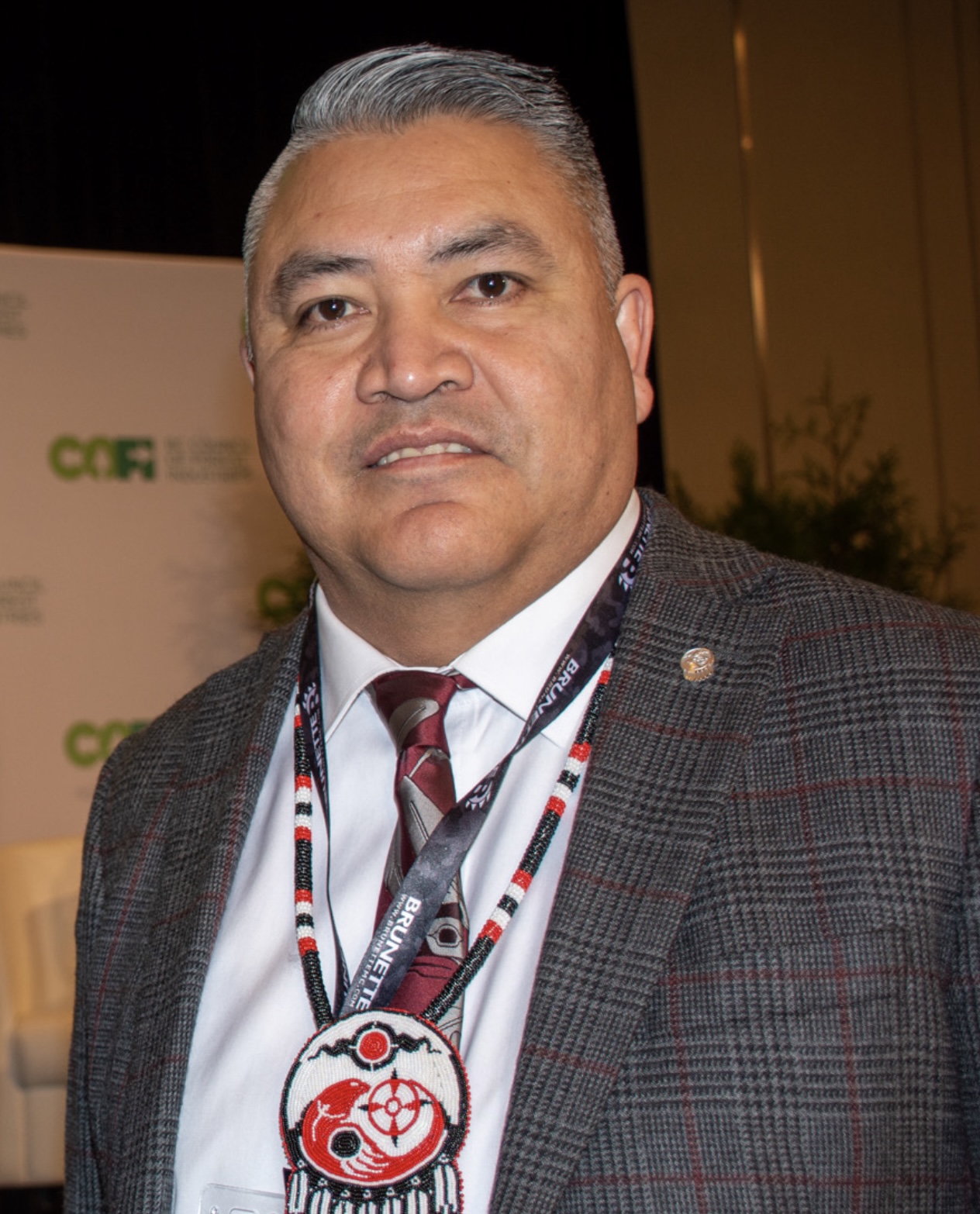 This morning we kicked off by welcoming Regional Chief Terry Teegee who spoke about the implementation of the Declaration Act and the path we are on as a province and country. He noted that "the journey isn't easy and there is no instruction manual" but that it is work that is critical for the success of our province and society moving forward and we all are part of the journey. We are grateful for his leadership on this effort and in our Province.
We are delighted to welcome our distinguished morning keynote speaker Carolyn Wilkins. In her remarks on our economic future, she noted that we are not yet "out of the woods", and the Ukraine/Russia conflict, inflation and energy security pose additional challenges, that economic capacity is king, and that economic growth is critical to seeing a prosperous future.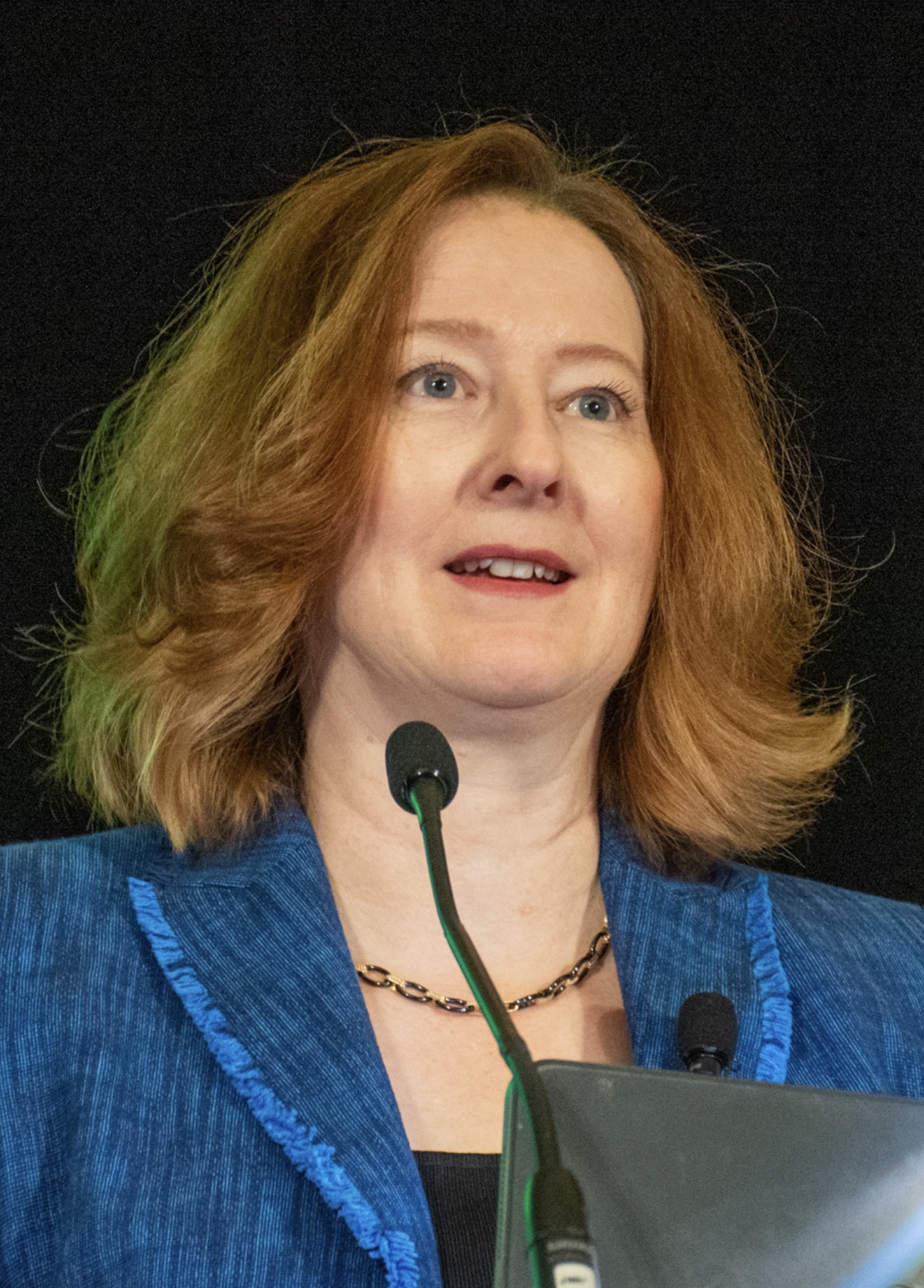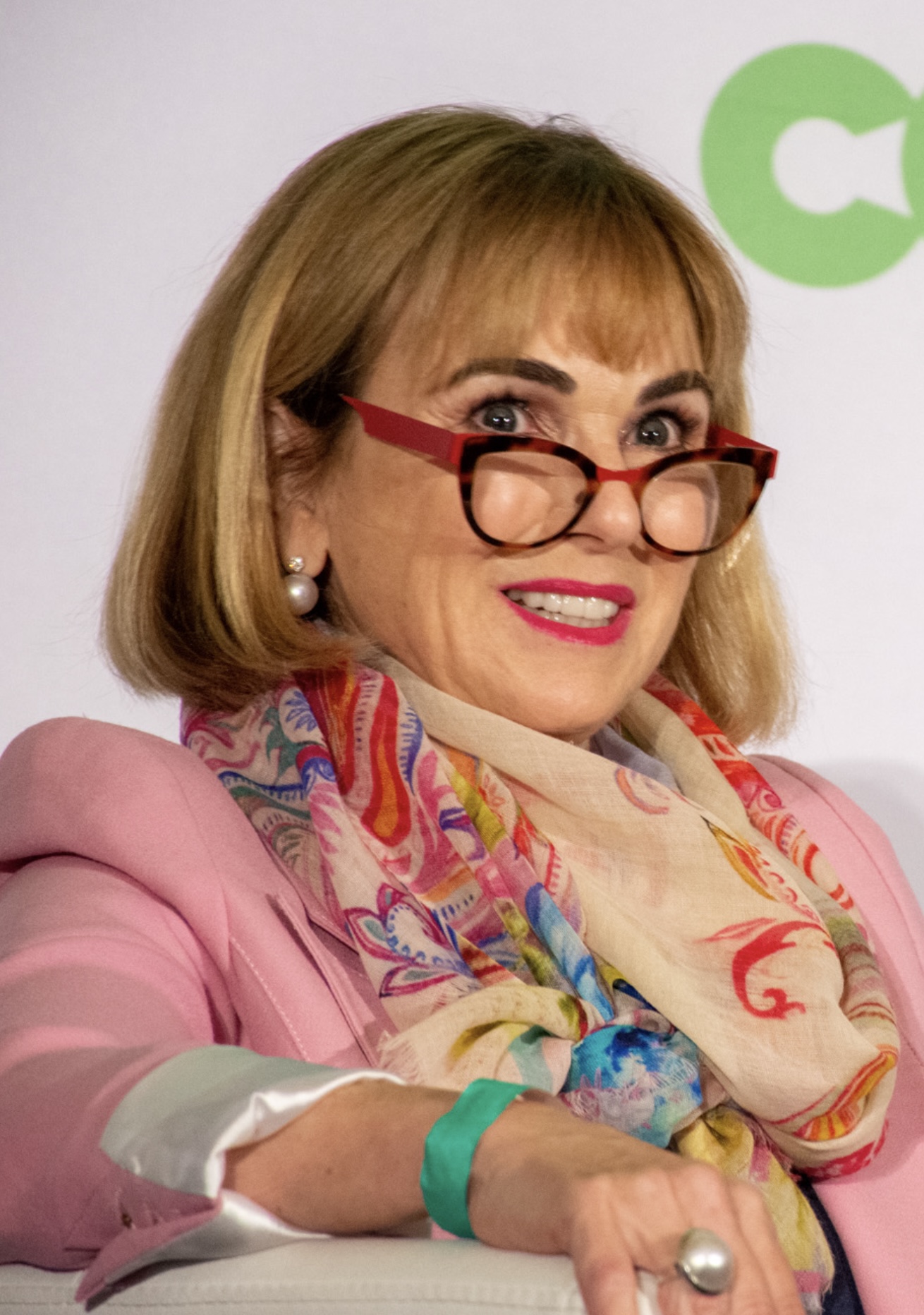 She stressed the importance of strategic investment and, while she recognizes there are many priorities, her top picks for that investment include 1) addressing the expensive challenge of our aging population and the need to re-examine how we deliver and fund healthcare 2) Investing in technology and innovation, particularly from the private sector and 3) addressing the climate challenge and the 2 trillion-dollar energy transition underway. For sure, there is work to be done to build an inclusive prosperous economy, but I agree with our moderator, Fiona Macfarlane that, it is "mission possible" if we approach these challenges by working together.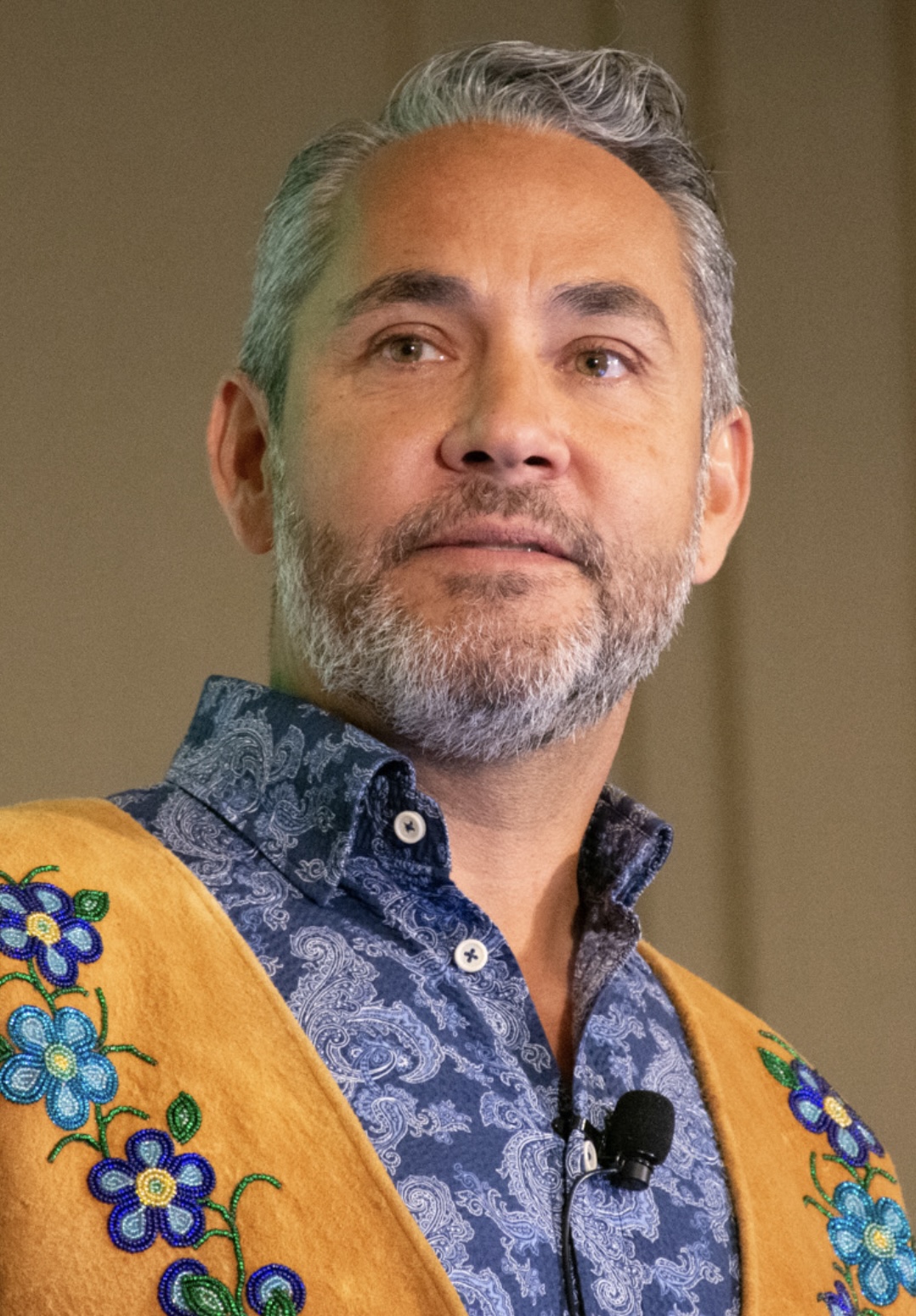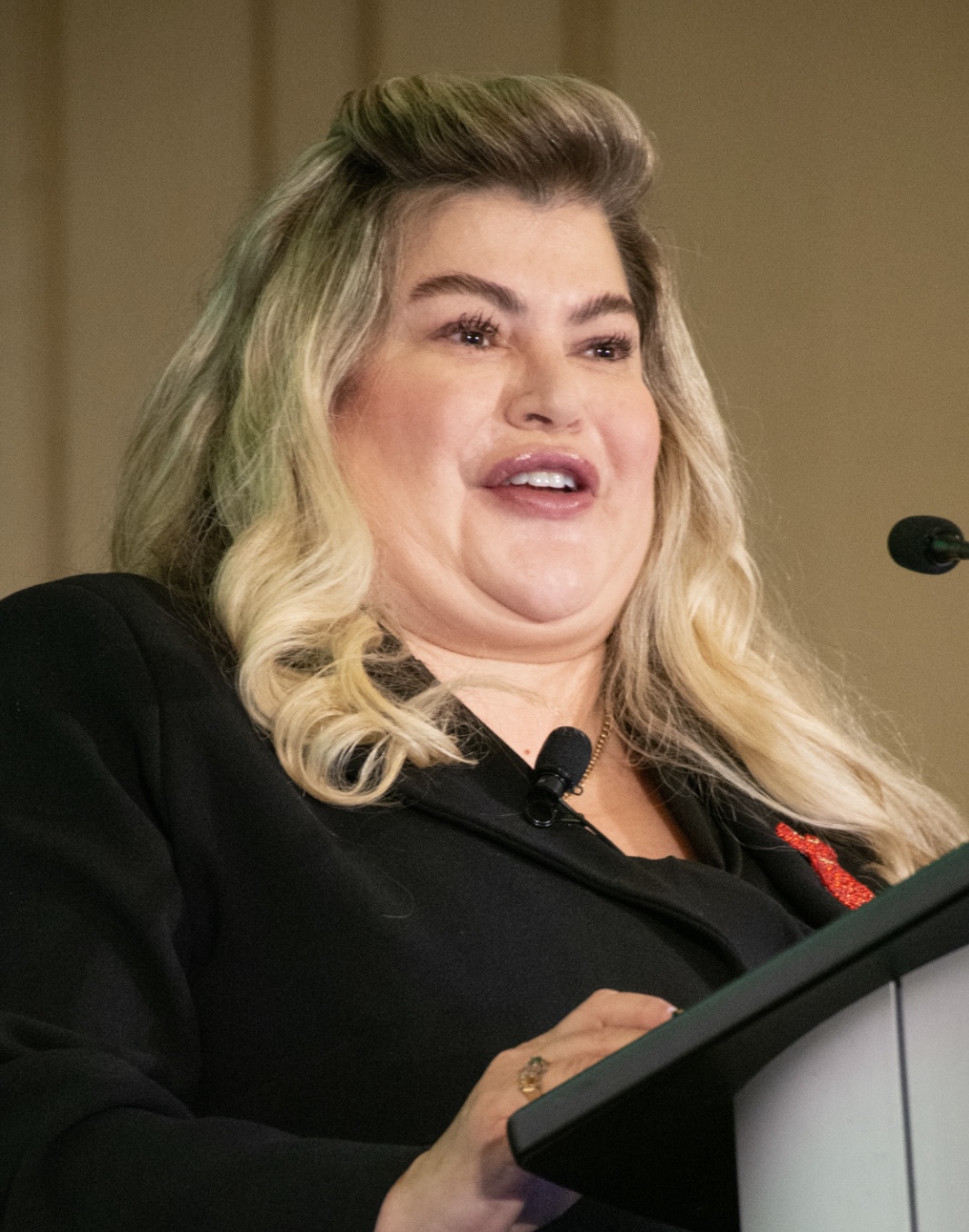 The amazing JP Gladu, a leader, a trailblazer and friend. While he is still young, I think he has earned the title of wise man. His perspectives are based on years of advocating for indigenous interests, and he said clearly that First Nations have a right to say yes to resource development IF THEY CHOOSE and that the interference of "eco-colonialists" isn't helpful as nations try to access capital to chart their economic future – whatever that may be. JP and Celeste Haldane both have so much to offer our communities and I think we all need to heed the message in his ending quote…
"Let's not let conflict force us into corners with little viability or creativity. Rather let inspiration of the possible drive our collective impact for a sustainable and prosperous feature … Care, Believe, Do!"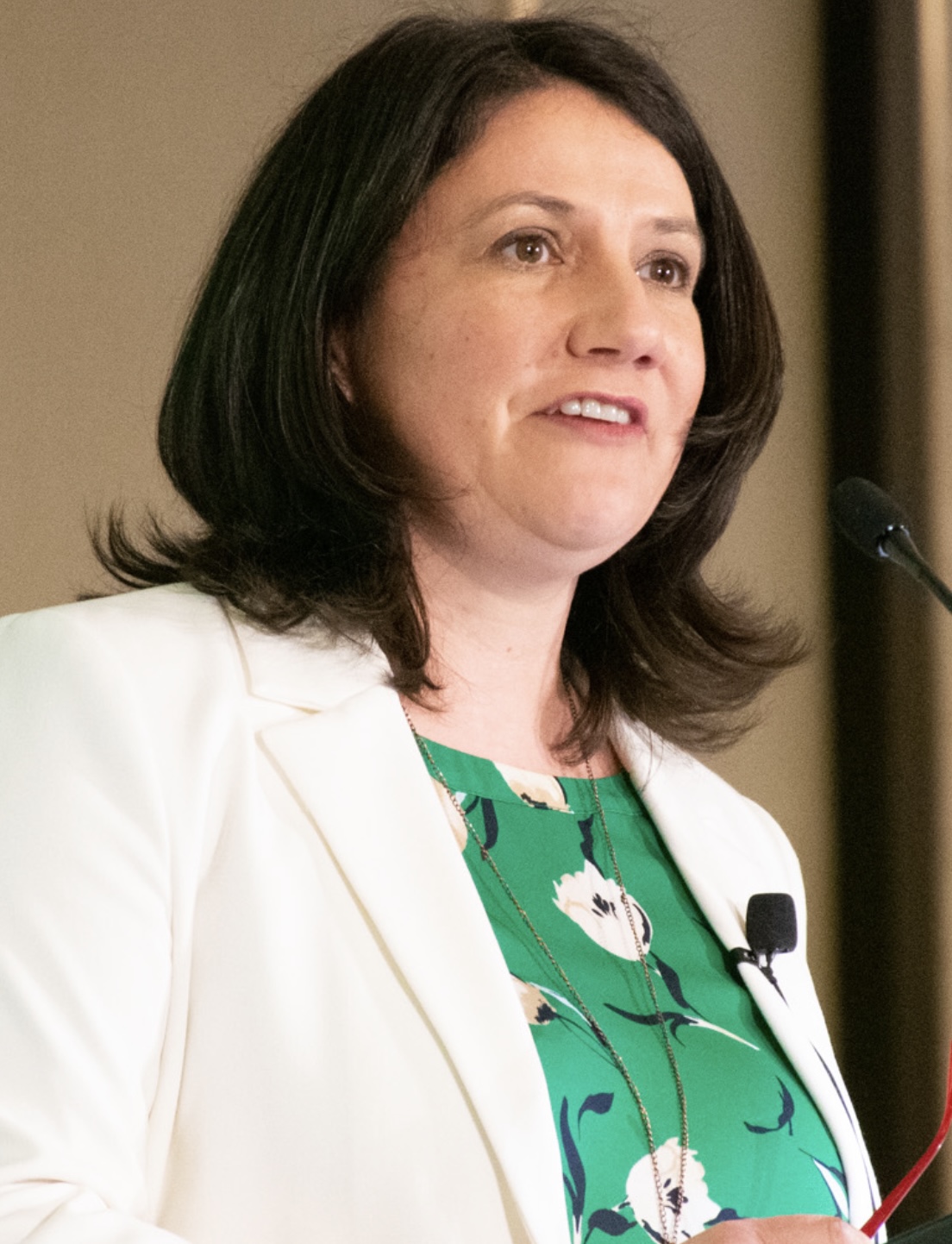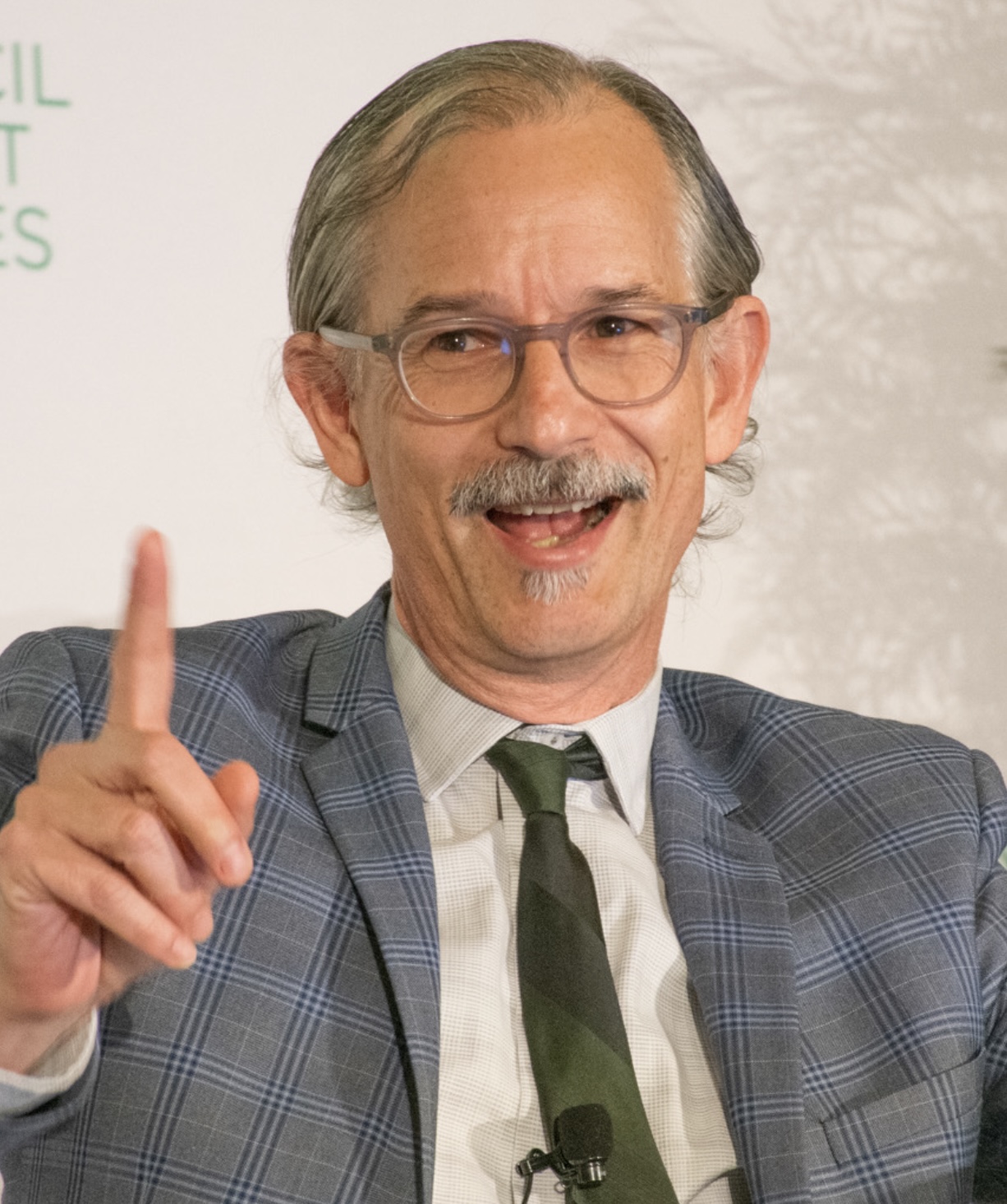 Michelle Ward led the conversation in our final panel on the "Future Faces of Forestry". New UBC Dean of Forestry, Robert Kozak is now in charge of the premier Faculty of Forestry in our country, and he is looking to refine its programming, including adding a new Bachelor of Indigenous Land Stewardship in 2023. He reminded us that forestry is a quickly evolving discipline and it can sometimes be challenging to cram in all of the important new subjects but while the school will continue to evolve, it will continue to focus on the forest operations. Wayne Hand, is overseeing a huge renewal of programming and infrastructure at BCIT. He underscored the importance of collaborating with industry to make sure we are readying students with the skills that prepare them well for the industry of the future.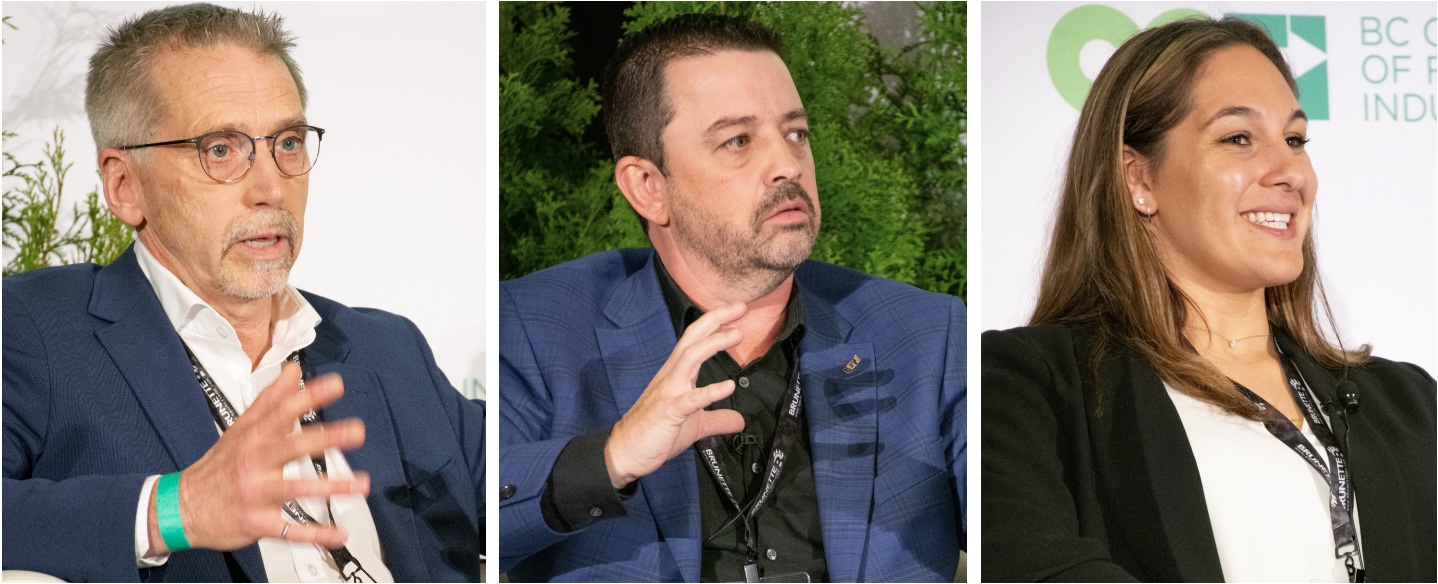 That's been our practise and we need to continue as an industry to support our important academic institution. Jeff Bromley underscored the challenge of attracting the next generation – (including his own son!) – as they have a lot of options these days. He encouraged us to think outside the box and work harder at marketing the opportunities this industry provides. I thought Georgina Magnus, our new policy analyst at COFI killed it up there! We are fortunate to have attracted her and she has a bright future in our business. We need more "Georginas", and to attract them she reminded us all that, in addition to aligning values and being able to have some life balance, our young workers need a buddy / a mentor to help guide them grow as they make their way through their early careers.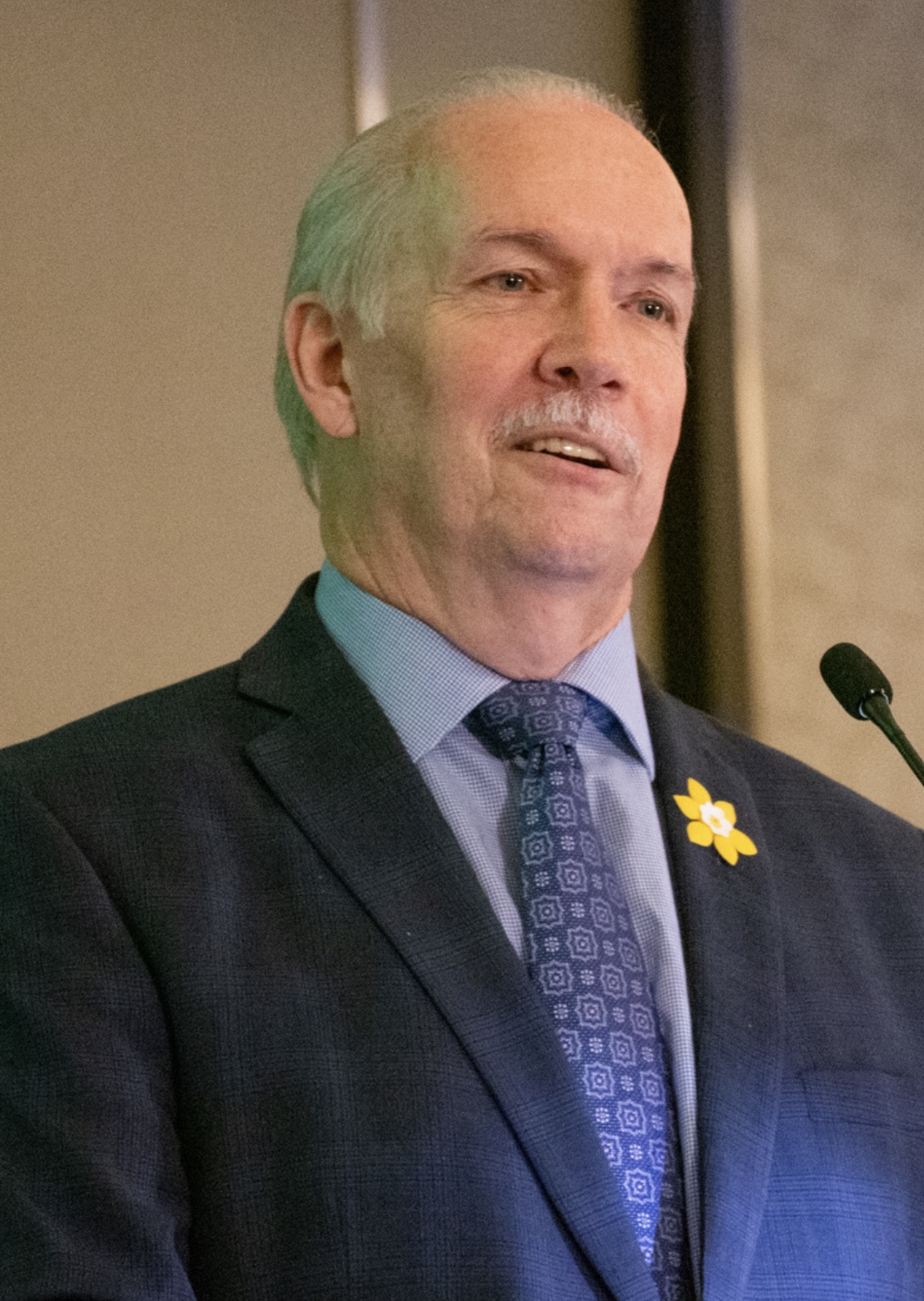 We wrapped up our convention program by welcoming back Premier John Horgan. It was great to have him here with us today looking well and healthy. The Premier reiterated the importance of this foundational, "bedrock" industry. He reminded us that, as an industry and a province, we understand social license, the importance of indigenous partnerships and we should take pride in the sustainable forest management practises employed across our province. In his words… forests are fundamental to who we are and, while we may have our challenges, working together we are invincible and can find our way forward. I couldn't agree more.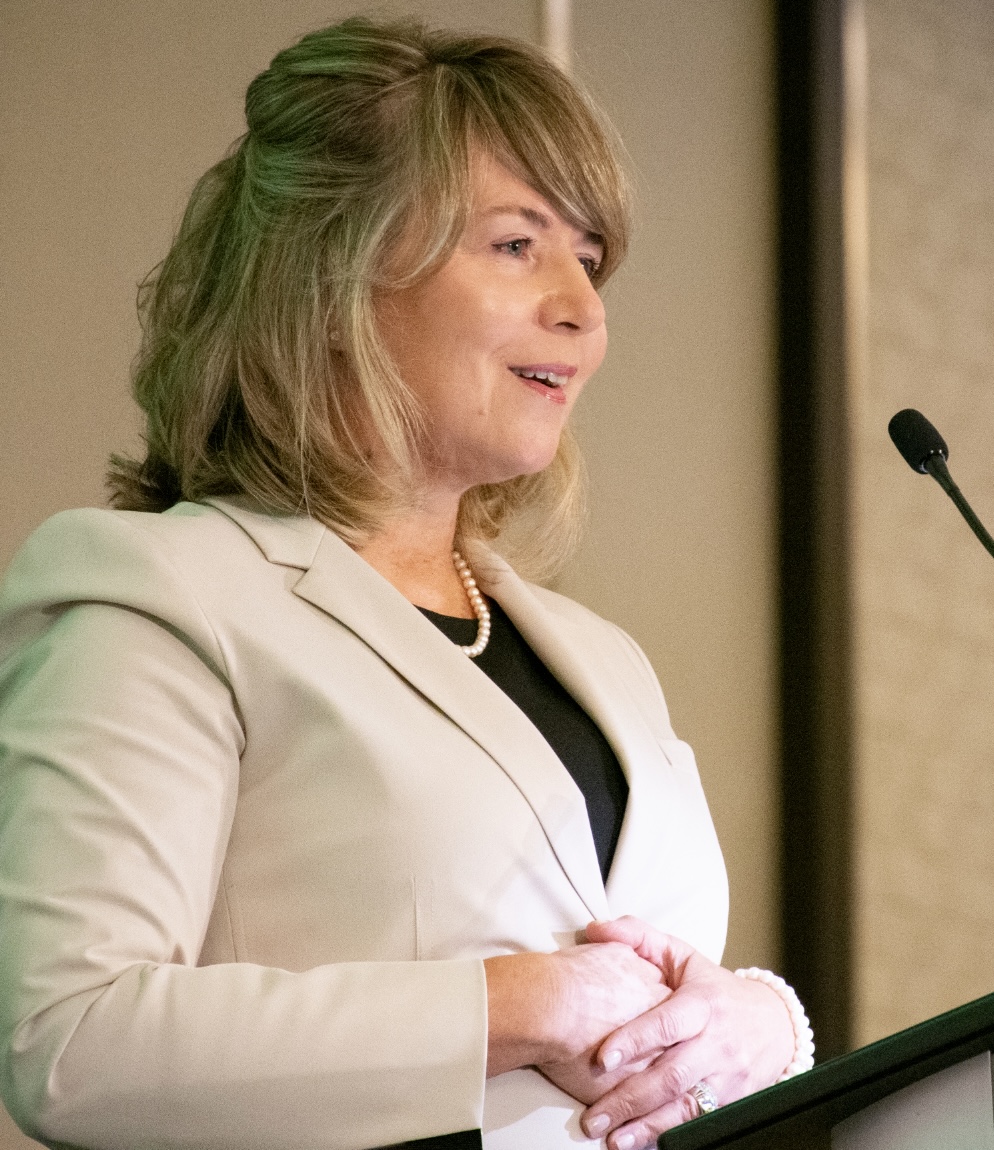 Finally, on a personal note, as was mentioned, this will be my last convention as the President and CEO of the BC Council of Forest Industries. It has been an absolute honour to serve in this role for the last seven years and I want to thank our Board for their confidence and steadfast support. I also want to thank the amazing COFI Team for all you did to make this year's convention great and all you do everyday to serve our industry so well. With you, this organization is in very good hands. We work in a challenging business and we are in challenging times. But this is an industry with a proud history and a bright future and working together – we always find our way forward. I'm going to be taking a break before embarking on something new, but you can be sure that, wherever I go, I will continue to be a champion for this industry that I love and the people who make it so great.
Thank you for again to our speakers, sponsors and exhibitors, and you, our delegates for joining us this year. Please travel home safely and please mark you calendar for April 12-14, 2023 when the COFI Convention returns to Prince George Civic Centre.