BC's forests are once again headlining the news with features on the latest 'war in the woods', and opinions for and against logging abound. And yet, behind the rhetoric and soap-boxing, forest managers are diligently doing what they do best—ensuring the health of forests through sustainable forest management.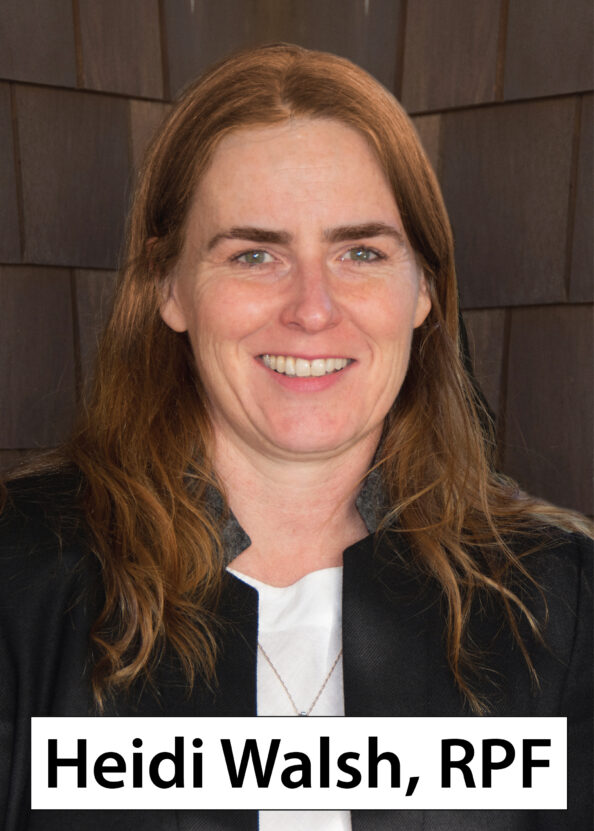 With so many eyes on the forest, the ability to effectively plan, execute and monitor forestry operations has never been more important. Ask a forest practitioner what it takes to accomplish this—while making the bean counters at head office happy—and you're apt to hear about advanced data-collection technologies (such as LiDAR), and forest management software. With respect to the latter, we reached out to DR Systems' new co-CEO Heidi Walsh—also a part-time editor at the Tree Frog News—and representatives from two of her client companies; Gorman Bros. Lumber and Capacity Forest Management, to learn more about their experience with software technology and the planning and monitoring of forest activities.
Founded in 1951, Gorman Bros. has grown from humble beginnings producing fruit boxes to a prestigious value-added lumber producer and woodlands company in the BC interior. As their business grew, The Gorman Group looked for a better method to track their forest activities – giving rise to a three decades-long business relationship with DR Systems. Over time, the two companies worked together to ensure Phoenix Pro and its successor, Phoenix Connect, met those needs. This included the gradual shift from paper to digital tracking and more recently, the move from desktop-storage to Cloud-based systems.
What stood out for The Gorman Group's Corporate Forestry Manager Kerry Rouck—after Gorman's integration of their Downie Timber operation and the purchase of Canoe Forest Products in 2012—"was the way DR Systems accommodated our three unique companies—each with their own accounting and payroll systems and separate woodland operations—ensuring that at the end of the day, everything rolls up into one report." According to Rouck, "DR Systems' staff worked hard to accommodate our uniqueness and their software tools help us keep track of what we need to do to meet our certification standards and other obligations, maintain our legal compliance and provide transparency for our auditors and the public." Gorman's hands-on forest practitioners added to the list of accolades. Forest Planning Manager, Jeff Lipsett said, "Phoenix Connect is a great fit for us given our modest size and bottom-line focus." Patty Schmidt, GIS Analyst, added, "DRS is really good at getting the software to do what we want it to do."
At Capacity Forest Management, a unique BC Coastal firm specializing in the management of First Nations forestry operations, we learned about how a forest consulting firm is using Phoenix Connect as part of its service-offering to a range of small and medium sized clients and licensee types. Like Gorman, Capacity's decision in 2017 to choose Phoenix software was based on its high value-to-cost ratio, broad range of tracking features and exceptional customer service.
According to Diane Donald, Capacity's Forestry Admin Manager, the recent shift to cloud-based data storage with Phoenix Connect, "facilitated ease of use and access by our foresters, whether in the office or the field, and thus efficiency of data and report management." Donald emphasized that, "this has been especially important with Covid-19 in that most everyone is working from home." Donald was particularly appreciative of the feature that allows Forest Stewardship Plan data and stocking standards to be downloaded directly from the government database.
In our discussion with Walsh, we learned that DR Systems founder (and current co-CEO), Dr. Don Reimer, was one of the first to leverage the emerging science of GIS with natural resource management in the 1980s, resulting in Phoenix PRO, a widely used forest activity tracking system.
Over the following 30+ years—as information needs rose and computers became more powerful—DR Systems enhanced its software, culminating in their Cloud-based Phoenix Connect version.
Walsh added, "these are challenging times for natural resource companies, with always-increasing forest management requirements and associated public accountability. Whether the focus is silviculture, road construction or environmental management, our goal is to have Phoenix Connect equated with cost effective planning and monitoring of those activities, as well as enhanced profitability". Hinting at potential future DR Systems options, Walsh said, "staying ahead of the curve means listening to our clients so we can meet their future data needs, be it the unique requirements in a First Nations partnership or forest tenure, or tracking forest carbon for carbon credits".
Forest management is a complex, multifaceted science with evolving social and economic pressures. As such, it's no surprise that forest owners, companies and managers look to advanced technology and state of the art software to effectively plan, execute and monitor their operations. DR Systems, by way of Phoenix Connect, is clearly meeting their customer's needs in this regard, evolving the program over time and helping ensure compliance with regulators and the public at large.
But perhaps Gorman's Kerry Rouck summed up it up best when he said, "what keeps us coming back is their customer support, because, a good product is nothing without great people to support it!"
For more information, go to DR Systems or reach out to Fiona Walsh, Director of Business Development @ 778-251-2089 or info@drsystemsinc.com
About the Author: Prior to joining the Tree Frog News, Kelly McCloskey led dozens of forestry and forest product initiatives in Canada and the US. This includes the North American Wood Promotion Network and the Canadian Wood Council. As Chief Forester with Ainsworth Lumber he oversaw the development of their in-house GIS system.