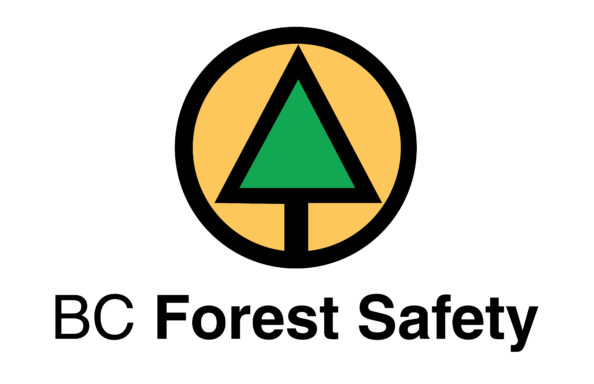 Nanaimo, BC – The latest resource road video released this week showcases the correct use of radio calling procedures on resource and forest service roads. As the summer progresses, resource roads are busier than ever with industry and recreational users driving on these roads all across BC. Incidents continue to occur causing great concern for many forestry, oil and gas, government and other users.
This 7.5-minute Radio Use and Road Calling Procedures video provides a step-by-step overview of the correct use of radio procedures and details communications protocols between vehicles on resource and forest service roads to support safe passage. This video is the second in the series of Resource Road Safety videos targeted at a broad audience of viewers from industry to the general public. The narrative transitions between professional log truck drivers providing insight on how to drive these roads, to forestry company representatives providing coaching on safe calling procedures and the narrator giving step-by-step instructions to aid road users in understanding the protocols required to reach their destination safely.
The video was produced by the BC Forest Safety Council (BCFSC) in partnership with Mosaic Forest Management, Coastal Gaslink, Interfor, Gorman Bros, , the BC Ministry of Forests, Lands, Natural Resource Operations and Rural Development and professional off-road driver training company, Overland Training Canada, as a collective message to the public and industry to ensure resource road users understand and follow resource road safety rules.
Travelling on resource roads can pose various risks and though there may not be active logging in the area, other industrial users such as oil & mining exploration, silviculture and forest management may be using these roads. All resource road users should exercise caution and expect the unexpected.
View the Radio Use and Road Calling Procedures video on YouTube.
LEARN MORE – Resource Road Safety Resources
Resource Road Orientation Video – Work Here, Play Here, Stay Safe Here
Government of BC – Resource Road Safety Information
-30-